FitBit has become a brand that has become synonymous with health and fitness. Being one of the pioneers in the democratisation of health tracking, the company has built quite the arsenal of devices ranging from fitness trackers to smartwatches since its inception in 2007.
With the recent launch of the FitBit Versa, the company took quite a successful step towards taking a more holistic approach to monitoring health with new features that bring not only more precise monitoring but also new aspects to tracking fitness. These features make the FitBit Platform more compelling and well rounded in approaching personal health monitoring.
However, the smartwatch isn't the device for everybody. Some people prefer a smaller, more purpose built device. That's where the Charge line up comes in. The FitBit Charge brings simplicity and a more purpose built approach to wearable and fitness tracking. The Charge strips all the complexities of a smartwatch, making it simple and easy to use. This translates into better battery life especially with the new Charge 3. The new FitBit Charge 3 boasts an impressive 7 days battery life. This also means that you get better tracking data as you're not taking the wearable off as often to charge.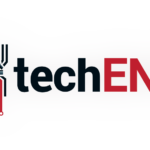 While the new FitBit Charge 3 is purpose built, it still brings a whole new suite of features for better fitness tracking. It adopts many of the features that were built into the Versa. From better heart rate tracking to better sleep tracking, the Charge 3 super charges the Charge series to better help users improve their health.
The new FitBit Charge 3 comes with all the features you'd expect from a fitness tracker including steps tracking, sleep tracking, activity tracking and distance measurement. In addition to these, the Charge 3 is able to track notifications from your phone and also track specific exercises and floors climbed. The new Charge 3 is also swim resistant and FitBit Pay compatible.
The FitBit Charge 3 will be available starting on November 8, 2018. The Charge 3 will be available in black with a graphite aluminum case or blue gray with a rose gold aluminum case for RM728. The FitBit Charge 3 special edition will be available for RM838. Accessories for the Charge 3 are available from RM120 to RM230.