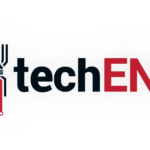 Have you heard of Groupon? Of course you have – it was your favourite platform at one point to get good deals out of merchants. Do not lie now; every one of us had gotten some deals at Groupon at some point. Who could blame you though, it was some of the best deals in the market. About a year ago though the Groupon brand is absorbed into what we know now as Fave. So for Groupon type deals, now you have to go on Fave.
So Fave then, who are they? If you do go to either your Google Play Store or you Apple App Store and look for Fave you will find their app available for free. So technically they are an app. On their app as well you would find deals that are very similar to Groupon; likely so because when Groupon was acquired by Fave, they became Fave; or they at least become integrated into the Fave app. Fave is more than that though. They consider themselves to be an Online-to-Offline (O2O) commerce platform. Since they launched their FavePay service through their mobile app they are also now in the digital/cashless payment systems.
Now then, what is FavePay? Those who have used it before would know what it is. It already has more than 500 partner merchants across Malaysia and 200 more in Singapore, even more so across South East Asia (SEA). In simple words FavePay is an online payment platform. Unlike Samsung Pay, or Apple Pay, or Android Pay it does not rely on technologies like NFC though. It is much simpler than that – it relies on just a basic smartphone with internet connection. To make things easier, you can even use the QR code provided within the shop to make payments over FavePay app too.
With FavePay you only need to register your credit card with the Fave app. There will also be an official integration with the likes of AliPay by the end of the year. That also means if you are an existing AliPay at the time you can easily integrate your AliPay account with the FavePay account and manage it through the Fave app itself. They also mentioned that they will be adding more e-payment services to their app though; there are no mentions of any names though at this time. At this time as well there are no further plans to develop their FavePay platform to work with NFC.
In the past three months FavePay have amassed over 500 partners including major brands like Moo Cow, Auntie Anne's, Juice Works, and OJO Coffee. Within that time frame to they have encouraged over 577% growth in transaction and 421% increase in sales with all of their partners. FavePay also reported 50% of customers who uses FavePay in their partnering outlets come back for seconds and thirds, and more.
They say that this customer retention is due to FavePay's rewards program. Fave also says that because the customer rewards program is crafted and supported in house by their merchants it should be more sustainable for the businesses. They also think that it is more beneficial for the businesses. It makes more sense for us consumers too, since benefits are supported by the merchants themselves any promotions should be more consistent throughout the outlets.
FavePay is available for use through the Fave app. The Fave app is available for free via Android's Play Store and Apple's App Store. Participating outlets will display specific QR codes that will lead to the merchant's landing page on FavePay via Fave.
Source: Fave