When we think about Facebook, we don't necessarily think about empowering small and medium entreprises (SMEs); instead we more often than naught think of cat videos, viral stories and updates from our friends. However, back in 2018, the social media giant embarked on a journey that saw them open their platform to help empower local, Malaysian SMEs to grow their businesses. This effort known as "Made by Malaysia, Loved by the World" saw Facebook collaborate with key stakeholders and SME owners to empower their businesses to expand their customer base and reach beyond the borders of Malaysia.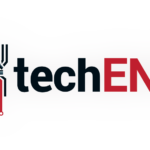 The first phase of the program saw Facebook collaborate with the Malaysia External Trade Development Corporation (MATRADE) and social trader platform, AVANA. This collaborative effort kicked off on  24 September 2018 and saw over 1000 SMEs successfully trained across seven cities. During the "Made by Malaysia, Loved by the World" sessions the SMEs received training on how to leverage social media platforms to reach new customers as well as connect with current ones.
As the world is rapidly moving into Industry 4.0, more and more SMEs have begun to see the importance of having an online presence in more than one way. In fact, Facebook's own Future Business Survey showed that 97% of Malaysian SMEs saw digital promotion as a crucial skill set to their business while 10% of Malaysian SMEs are already trading internationally. With a large bulk of Malaysia's Global Domestic Product (GDP) being contributed by the country's SMEs, the effort comes at a crucial turning.
Phase 1 of "Made by Malaysia, Loved by the World" saw about 1000 SMEs trained in seven cities. Success stories such as Oleh Elona and Auntie TIM are beginning to emerge from the first cohort of the program. These businesses have found unique niches which not only represent the uniqueness of the Malaysian marketplace but also have regional and international appeal.
Oleh Elona looks to help people afflicted with eczema with natural homemade solutions. Their products also cater to those with sensitive skin. Utilising Facebook and Instagram as their main platforms of engagement, the company has been able to reach more customers and engage more meaningfully with their audience thanks to their program.
Aunty TIM, on the other hand, saw a unique opportunity in Malaysia's favourite condiment, sambal. Having helped her mother sell nasi lemak, founder, Rose Nizeana, realised that the family recipe was the pièce de résistance of her mother's popular nasi lemak. Using WhatsApp and Facebook, she has since started selling bottled versions of the family recipe which have now spread to Indonesia and the Philippines.

The "Made in Malaysia, Loved by the World" program empowers SME owners with the tools and know-how they need to better utilise Facebook as well as other online media platforms. The program consists of a full day, hands-on course. After which, participants will be able to access a streamlined, focused collation of Facebook's blueprint resource as well as other resources which will help them on their journey.
The next phase of the program kicks off on 28 August 2019 and will continue until the end of November 2019 in venues across Malaysia. Phase 2 will also see Facebook adding a new partner, DHL express, into the fold to provide better insights and understanding on the logistics for SMEs.