Facebook has come a long way since their inception in 2014. They've grown from an small network of alumni to one of the largest social media companies in the world. However, with the exponential increase in the number of users, the social media platform started facing new problems when it came to data security and user privacy. Earlier this year, this issue hit a boiling point when Mark Zuckerberg had to answer some tough questions before the United States Congress. Since then, the company has been working hard on making the social media platform even more transparent and empowering individual users to take charge of their privacy.
That said, Facebook is introducing a new feature which they are calling "Why am I seeing this post?". This new feature brings to light more of Facebook's personalisation algorithm and factors. Using this feature, users are able to fine tune their News Feed so that they are seeing the content which matters most to them when they are logged into Facebook. The new feature makes known some of what Facebook calls "signals" which determine what content you'll be served on your Facebook News Feed.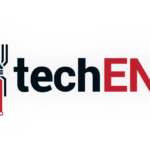 A large factor in determining what turns up on the Facebook News Feed has to do with the interactions on a post or with someone. When you interact with a certain piece of content from an specific individual, group or page, or with a specific person, the algorithm will take that as an indication that you are interested in that source or the content. Using this interaction data, the algorithm will slowly build a News Feed that will be unique and catered to each individual user.
Starting today, on every post, users will be able to access an option called "Why Am I Seeing This Post?" when they click on the drop down menu button on any post. The new "Why am I seeing this post?" will bring up a summary of data points which Facebook has used to place the post on your feed. The information shown will be more elaborate and detailed and contain concrete examples of how the signal was triggered to determine interest. This will include information such as if the person who posted it is friends with you, what interactions you've had with his/her posts and if you guys share any groups or pages in common. This information is only available for the user to view and not any other third party.
This slideshow requires JavaScript.
"People tell us they want to learn more about how their News Feed works and why they see certain posts. This feature lays out why people see certain content in their News Feeds and makes it easier for them to control what they see. That way, if there is something they want more or less of, they can further personalize their experience",

Ramya Sethuraman, Product Manager for Facebook News Feed.
In addition to showing you the reasons and signals that contributed to the content being displayed, Facebook's new "Why am I seeing this post?" option also has quick toggles for advanced privacy controls which allow users to customise and personalise their New Feed. Users will be able to select to "View Content First" option. This ensures that content from your favourite pages is served to you before any other content on your New Feed. Selecting the mute option will allow you ignore for a given time span while selecting the unfollow option will make sure you don't see the content.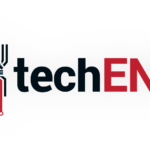 A similar feature has been appearing on sponsored ads on Facebook for a while now. However, with the new feature, the "Why am I seeing this ad" function will now be more detailed. It will provide more specific information and will also display the signals used in determining how and who to serve the ad to. That said, Facebook also reassures us that data shown and shared with their third party partners is aggregate data and is unidentifiable.
Facebook highlights its commitment to ensuring data security and personalisation with this new feature. It is also a step in the right direction when it comes to being more transparent to Facebook users with what data is collected and how the data is used to create better, more meaningful interactions on the social media platform. Facebook also says that the company will be focusing more on allowing users to take charge of their data, highlighting options and features which were in place but obscured.
This slideshow requires JavaScript.