Getting high speed internet can be an issue even for Internet Service Providers (ISPs). The last mile connection from the nearest port to your homes can be a challenge for delivery particularly in urban heritage cities such as Georgetown in Penang, Malaysia.
It is this challenge that has led to the development of Facebook's Terragraph technology. This technology allows ISPs such as Yes 4G to deliver high speed without the need to dredge up streets and lay fibre cables which can lead to traffic congestion as well.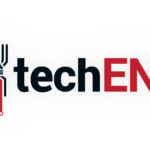 In an event in George Town, Penang today, YTL Comminucations (Yes 4G) announced the first large scale urban trial of the Facebook Terragraph in Asia. The trial, spearheaded by Yes 4G and supported by Facebook, complements the current Malaysian National Fiberisation and Connectivity Plan which aims to make the nation a connected, leading nation in the shift towards Industry 4.0. The plan also aims to ensure the access of the high speed broadband at an affordable price. In addition, the trial also jives with the Penang 2030 vision to make the state a Green, Smart State that Inspires the Nation.
"We believe the future is wireless," Mr Wing K. Lee, Chief Executive Officer (CEO) of YTL Communications, highlighted as he noted the challenges of deploying fibre internet in Heritage sites such as Georgetown as well as in dense urban areas. He also noted that, "[Facebook's Terragraph technology] was a match made in heaven [for YTL Communications] when we first saw it at the Facebook Campus last year."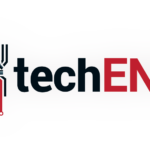 "[Facebook's Terragraph technology] compliments fibre technology," noted Bryan Tan, Head of Connectivity Ecosystems Programs at Facebook. The technology that powers Terragraph taps into pre-existing fiber networks to deliver gigabit internet over wireless. It also eliminates the need to build infrastructure and disrupt the current infrastructure. With the highly adaptable mounting of Terragraph, any lamp post, signboard and even building can possibly become an access point. This uniquely benefits heritage sites and cities such as Georgetown as they have to adhere to UNESCO guidelines. The technology allows these sites and cities to be brought into the future while preserving their historial charm and heritage.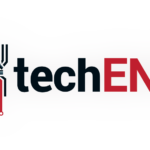 Minster of Communications and Multimedia, Yang Bahagia Tuan Gobind Singh Deo, echoed the sentiments of Mr Wing stating, "Internet access is a fundamental and basic need. It is no longer a privilege". The cost reduction of the rollout of gigabit internet technologies with Facebook Terragraph will allow access to a larger portion of the population. Operation costs of Terragraph also remain low with each unit using the same amount of power as an LED bulb. YB Tuan Gobind stressed the importance of complementing fibre technology and using other technologies to deliver better internet connectivity inline with his ministry's plans for bringing the affordable internet access.
The Terragraph trial kicks off on 1 March 2019 and will run for 6 months. During this trial, subscription to Terragraph powered networks will remain free of charge. However, there are no commercial rollout plans as of yet. That said, the impact of the Terragraph trials cannot be underestimated with YB Tuan Gobind Singh Deo stressing that the outcome will effect industry standards in Malaysia.