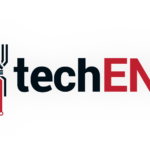 A little less that a week ago Facebook announced that they just achieved a milestone. Just as the title suggests this has to do with Facebook Messenger app. Just as the title suggests too Facebook announced that the Messenger app has reached one billion user per month. Yes, that is a billion; with a 'b'.
The Facebook Messenger app is currently the second most popular app in the iOS platform losing out only to Facebook app. On the other hand the app has been downloaded more than 1 billion times on the Android platform. Each month there are more than one billion messages that is exchanged between people and businesses on the app.
With the milestone Facebook also releases some impressive statistics about how users interact with the application. For example, 17 billion photos are exchanged every month through Messenger. Another interesting statistic shows that 22 million GIFs are being sent out every month on Messenger; that is about 254 GIFs per second!
This milestone propels Facebook Messenger into the same billion users per month league with Youtube and Whatsapp. Press release after the break.
Facebook Messenger hits 1 billion in number of monthly users

The most popular iOS app ever — after Facebook

 

Kuala Lumpur, 20 July 2016 – Facebook Messenger has just announced hitting the 1 billion mark in the number of monthly users, making Messenger one of only a handful of apps worldwide that touch so many lives.

 

Commenting on the milestone achieved by Messenger, David Marcus, Vice President of Messenger said, "As part of this journey to one billion, we focused on creating the best possible experiences in modern day communications. We remain focused on helping connect people to the people and businesses who matter most. Thank you to everyone who uses Messenger around the world, and we're looking forward to connecting the next billion."

 

Messenger is ranked top among the most popular iOS app of all time, second only to Facebook. On Android, the app has been downloaded more than 1 billion times. There are more than one billion messages sent between people and businesses each month. The bot platform Facebook introduced for Messenger at F8 has also grown to include over 18,000 bots — up from 11,000 just 20 days ago.

 

Some other fun statistics about Messenger are as follows:

People send more than 17 billion photos to friends through Messenger every month
On average, more than 22 million GIFs are sent every day via Messenger. That's 254 GIF's per second.
There are more than 250 sticker packs available in Messenger with more than 4,000 stickers. More than 380 million stickers are sent every day.
People on Messenger have played 1.2 billion games of basketball

 

Facebook Messenger is used in nearly every country of the world every day to connect with the people and businesses they care most about. They use it to make plans, share dreams, send payments, tell jokes, play games and let their loved ones know they're thinking about them plus much, much more.

 

Facebook now has two messaging services with 1 billion users, as WhatsApp hit its milestone earlier this year, in February.
Source: Facebook