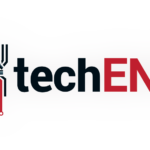 Facebook is a big name, we all know. Chances are most of you who are reading this article has one. We are guilty of relying on the social media platform too. It is currently the largest social media platform in the world anyway after Twitter and Instagram. Heck if you are on Instagram you technically on Facebook. If you are on WhatsApp you are on Facebook. They are that big.
The big blue social media platform, if you have not known already, have been working together with plenty of music labels and companies around the world like Universal Studios to bring music into Facebook. That means that users technically have free access to music produced under the labels via Facebook. But how do you use it? Just like any other Facebook functions; by sharing experiences, of course.
Strangely though today marks the first real use of these music partnerships. Today you can finally pick the fruits of labour from the partnership. Today you can share your videos with music, freely. Together with the music partners that Facebook made over the past years the team has been working on allowing users to post videos with copyrighted music on the platform.
Then, there is the ultimate form of expression via Facebook; Lip Syncing.
Have you ever wanted to sing your heart out to Camila Cabello's "Havana"? Or to sing along to Guns N' Roses' Welcome to The Jungle"? Or to pour your heart out with Ed Sheeran's "Happier"? Do you also want to share these musical moments with your friends and family? Now you can with Lip Sync Live.
The idea of Lip Sync Live is as simple as it sounds. It technically is an embedded function and option within the Facebook Live feature. All you need to do to start a Facebook Lip Sync Live is to fire up your app and just go to Facebook Live. Once that happens you can choose the Lip Sync Live option in the application and choose your favourite song (list is limited currently, more songs to come; according to Facebook). As with Facebook Live you get to still create a description to the Lip Sync Live, maybe talk about the song's significance a little bit. But more importantly you still have access to the multiple great filters, masks, and backgrounds from Facebook Live feature as well.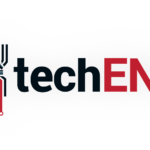 While you sing out your heart in that session your friends can see the artist and song that you are singing to. That way your friends can follow your favourite artists and songwriters as well. All within a click of a few buttons.
Facebook is exploring new ways to work with music. In that sense they are working towards allowing you, their users to freely express yourselves with music via Facebook's many functions and features. The next function they are working on right now is to allow you to add music to their Facebook Stories function, so do stay tuned in for that.
Source: Facebook
---
Also published on Medium.