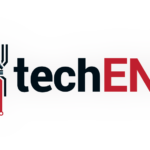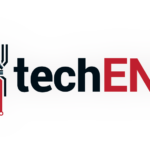 The FIFA World Cup 2018 has come, and left. Many left with heart breaks but plenty also went home with their heads held high. Of course there could only be one winner and that winner is the French national team. Les Blues as they were known lifted the golden cup for the second time ever and the first time ever outside their home grounds in the France 1998 World Cup. They beat the seemingly unstoppable underdog, Croatia 4-2 in that final match up, and if you were watching; what a match-up.
That was not the only hot thing that happened in the World Cup Russia 2018 though. In fact Facebook was blowing up as we welcome the once-in-four-years occasion. Numbers? 383 million people was engaged in the World Cup 2018 conversation with more than 2.3 billion interactions.
Of course some of the hottest topics during the World Cup Russia 2018 is whether or not Brazil is going to lift the trophy for a fifth time. Then there is the star that is Lionel Messi, will this be the year that he finally gets to lift this cup. That is reflected by the Argentina trending in the discussion as well, behind Brazil. Then there was the big news of Germany not making it past group stage thanks partly to their opening match loss to Mexico, there is even photographic evidence; of course that made headlines.
There is more to it though, below are the most talked about topics in World Cup Russia 2018 on Facebook.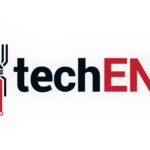 Most Discussed Teams on Facebook during the World Cup were:
Brazil
Argentina
France
Russia
Mexico
Most Discussed Players on Facebook were:
Lionel Messi
Neymar Jr
Cristiano Ronaldo
Philippe Coutinho
Mohamed Salah
Countries Most Engaged in the Conversation were:
Brazil
U.S.
Mexico
India
Vietnam
Most Loved Post was when:
Mexico's Raúl Jiménez shares a photo of his team after it upset Germany in the group stage.
Top Posts (based on overall interactions) were when:
Leo Messi updates his profile picture
Cristiano Ronaldo encouraged his team and country at the start of the World Cup
James Rodriguez shared his heartbreak after Colombia's loss to England in the round of 16
Top Social Moments During the World Cup Final are:
France wins the World Cup (conclusion of the match)
Paul Pogba gives France a 3-1 lead with his goal in the 59th minute
France takes a 1-0 lead on the Mario Mandzukic own goal in the 18th minute
Of course the Facebook trends ends with France winning the coveted trophy. It comes to no surprise too that there is a near minute-to-minute real-time updates of the final match on Facebook. The first highlight comes on the first goal that was the own goal by Mandzukic putting France in a 1-0 lead. That beauty that was Paul Pogba's goal in the 59th minute was also highlighted.
Source: Facebook Malaysia