FaceApp is creating a storm on social media again. Just this past week everyone and their mothers uploaded an artificially aged picture of themselves. So why is the app creating a social media storm aside from showing you how you could possibly look in 30 to 40 years? It seems like FaceApp is asking for permissions that should raise a red flag to every user.
When you install FaceApp on any device it  prompts for a slew of access permissions. These permissions include access to photos stored on your device. Concern arose when Joshua Nozzi, tweeted about the requested permissions. The Russia-based app then came under fire amid its growing popularity on social media.
The Hard Truth About FaceApp
FaceApp is an app whose developers are based in St. Petersburg, Russia. The storm which followed the revelation of their requested permissions came primarily due to the concern that data uploaded to the app to use its features would be stored in servers in Russia. This would then mean that the data are subject to Russian law; allowing the Russian government the ability to access and seize it.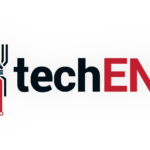 However, in the days following the initial out burst, it has been independently verified by sources such as Forbes and independent researchers such as Elliot Alderson (real name Baptiste Robert), that FaceApp's data servers are primarily based in the U.S. and that they run  on Amazon Web Services (AWS) with some of their servers being hosted by Google. That said, once the photo is uploaded it would be processed in St. Petersburg, Russia as the company is based there. To date, the company hasn't revealed how much data it access to or responded to media inquiries surrounding the topic. That said, given that most of the data resides in the U.S., Russian authorities may find themselves in a little bit more of a pickle should they want to seize the data.
FaceApp's founder, Yaroslav Goncharov, issued a statement on Wednesday stating that most of the app's reassuring users that their data is not transferred to Russia. Instead, the app does "most of the photo processing in the cloud" and the app only uploads "a photo selected by a user for editing.". He reaffirms that FaceApp doesn't transfer "any other images from the phone to the cloud."
Using the robust cloud infrastructure afforded to them by Google and Amazon Web Services, the company is able to do most of the processing in the cloud. Goncharov reaffirms this in his statement saying, "We might store an uploaded photo in the cloud. The main reason for that is performance and traffic: we want to make sure that the user doesn't upload the photo repeatedly for every edit operation. Most images are deleted from our servers within 48 hours from the upload date."
While the statement is reassuring, there are lessons to be learnt from this episode when it comes to personal digital hygiene with apps. Something that we are covering in a follow up article.