In the world of modern music, bass lines have become very important. While they are meant to be subtle in most cases, modern music has placed plenty of emphasis on bass lines. A bass heavy music composition though does not necessarily mean that it gets translated properly when we listen to it though. An average speaker may not have enough power to translate that bass emphasis. The bass, as you know is very important for parties too.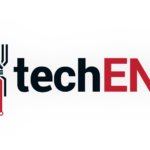 Sony's EXTRA BASS lines introduced last year in 2018 is made specifically for that, highlighting the power of the bass. For 2019, they have just introduced their brand new lines of their EXTRA BASS wireless speaker series. They introduced the new EXTRA BASS SRS-XB12, SRS-XB22, SRS-XB32 portable speakers alongside a large GTK-XB72 high power speaker.
While the SRS-XB12 uses a single passive radiator to achieve natural and powerful sounding low-end tones and bass in a compacted size, the SRS-XB22 and SRS-XB32 has two passive radiators each. That makes the boom bigger of course. If you need a bigger boom, you would have to go for the large cabinet GTK-XB72 with a large woofer for an even deeper low-end tones and more powerful bass.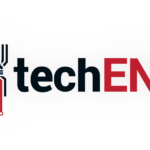 With IP67 rating of the SRS-XB12, XB22, and XB32, a pool party can still be filled with music. Of course, powerful bass is part of that picture. They are also shockproofed and rustproofed to withstand anything you can throw at it, or really just getting thrown around to be passed to your friend.
The speakers can last for hours and hours on end. The SRS-XB32 specifically can last up to 24 hours with continuous music playback. It can even charge your smartphone, so you can carry your music and party with you.
Party Booster makes a come back on the SRS-XB22 and XB32. For the GTK-XB72 you can download and use the Fiestable app to ccreat unique lighting styles and effects, all via the smartphone. To make it even more immersive you can chain all the speakers together, place them all around the venue, and LIVE SOUND will create a three-dimensional expanded music area.
This slideshow requires JavaScript.
The Sony EXTRA BASS SRS-XB12, SRS-XB22, SRS-XB32, and GTK-XB72 are now available at Sony stores and authorised dealers nationwide. They all come in different colour combinations so you can find one that fits your personality specifically.
The Sony EXTRA BASS SRS-XB12 sets you back MYR 199. They do not come with LED light effects, but compact enough to fit in your car's cup holder. The SRS-XB22 and SRS-XB32 comes in at MYR 419 and MYR 619 respectively and comes with their own LED lighting effects controllable via Sony Music app. The GTK-XB72 will set you back MYR 1,499 and only comes in black. Might seem a little expensive; but hey, ultimate party tool. For more information regarding the new Sony EXTRA BASS wireless speakers you can head to Sony's website. Spec sheet after the break.
Model Name
SRS-XB12
SRS-XB22
SRS-XB32
Bluetooth®
Version 4.2
NFC™
–
Yes
Supported Codecs
SBC, AAC
SBC, AAC, LDAC
Bass Boost Function
EXTRA BASS
LIVE SOUND Function
–
LIVE SOUND
Wireless Party Chain
–
Yes
Amplifier Type
–
S-Master
Frequency Range
2.4GHz/ 20 Hz – 20,000 Hz(44.1 kHz sampling)
Light
–
Line Light
Multi-colour Line Light/  Strobe Flash
Party Booster Function
–
Party Booster
Battery Capacity
1400mAh
2800mAh
2700mAh
Dimensions (W x H x D)
Approx. 74 x 92mm
Approx. 201 x 72 x 68mm
Approx. 238 x 84 x 83mm
Weight
Approx. 243g
Approx. 540g
Approx. 900g
Colours
Black, blue, red, gray, green and violet
Black, blue, red, gray, and green
Black, blue, red, gray, and green
| | |
| --- | --- |
| Model Name | GTK-XB72 |
| Bluetooth® | Yes |
| NFC™ | Yes |
| Supported Codecs | SBC, AAC, LDAC |
| USB | Yes (Play & Charge) |
| Audio in | Yes (RCA) |
| Microphone Input | 1 |
| Bass Boost Function | EXTRA BASS |
| LIVE SOUND Function | LIVE SOUND |
| Sound Enhancement | DSEE™ (Auto) |
| Wireless Party Chain | Yes |
| Light | Speaker Light / Line Light / Strobe Flash |
| Tuning Range (FM) | 87.5-108MHz/50KHz |
| Music Center/Fiestable | Yes |
| Dimensions (W x H x D) | Approx. 345 x 656 x 379mm |
| Weight | Approx. 12kg |
| Colours | Black |