When we started going to school at a really young age, we were introduced to something called the Notebook. This is where you write-up stuff, like plenty of stuff. In the Kindergartens we learned to write the ABCs, we learned to write words, like 'Airplane' and 'Balloons'. We learned to write letters forming single words. At that time, it looked like magic; meaningless words come together to form things that has meanings.
Then we started Primary school (1st grade to 6th grade for some of you not familiar with Malaysian schooling system). There we learned to write better. We learned to write to form sentences which eventually turned to essays as we progressed. We learned more complex maths too. We learned to write in other languages.
Then we moved on to College, University, and then we go to work. All of them required us to write. It does not matter the technology, we had to write. It does not matter how far we progressed in life too, we had to write; to take notes from time to time.
It is a strange thing though, taking notes. It has been done since the beginning of time. It started out as scribbles and drawings on walls of caves or random rocks in the jungle. It is a way for us to remember things or events, or record down our stories.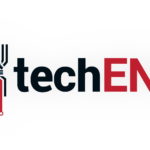 We take it for granted sometimes because it is so natural. You go into a class, you have to take down notes from your classes to revise, to guide yourself in your studies or to refer to it for your assignments. Something happened in your life, you take note of it so you do not make the same mistakes again; or to remind yourself to do better or the place of incident.
The technologies have evolved too when it comes to taking notes. It used to be sticks and stones on walls. Then it turned to pen and paper which stuck around for a really long time. Now you can also take photos to take note of whatever there is, a reminder of some sort.
There is one method of recording though that has been very effective no matter the occasion. We all have it, and it is one of the most human things we use to take notes. It is also the fastest and cheapest way to take note off. We cannot see it, but we hear it; our voice.
Do not get us wrong, the art of taking notes via voice is not new. We ourselves have our own voice recorders for different purposes and sometimes podcasts. It is not a very old technology too. But it is one of the fastest growing technology in our time. You have to remember that audio recording existed before TVs were even a thing. At the time that we could remember we were still playing audio on very big Vynil discs and to record them takes an even bigger equipment. It was very expensive too.
Today, we have very small audio recorders that even John Lennon could not even imagine could record his voice better than his studio back then. But even better is that we have voice recorders on our smartphones now. There is still some small issue with all these audio recorders though, even smartphones face this issue. To start or stop an audio recording you need to pick up the devices to do it. So you have to be in the same room or very near the device to start and stop your recording, until now.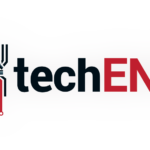 The brand new Samsung Galaxy Note9 has a remote start/pause recording function when it comes to audio recording. How? Say hello to the new Bluetooth powered S Pen for the Samsung Galaxy Note9. No joke, the S Pen is now more than just a pen; it is also a remote for audio recording.
You probably have seen the Galaxy Note9's S Pen function in different situations and purposes. It acts as a camera remote in the camera app, it acts as a presentation remote in Microsoft Powerpoint or Gallery, it acts as your remote control for music, and it also works as a stylus obviously. But when you take down a voice note in Samsung Notes app, it works as a start/pause button too. All you need to do is tap the S Pen button once to start, another time to pause. That way also you get a more concise note as per your desire and requirement.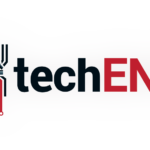 There will be obviously more solutions to this later on as we progress, as technology becomes more accessible. But for now the most elegant all-in-one solution is here; the Samsung Galaxy Note9 and its mighty multi-purpose S Pen for all your note taking needs.
---
Also published on Medium.