*DISCLAIMER: This is a paid advertorial by SAMSUNG MALAYSIA ELECTRONICS SDN BHD. It does not reflect the opinions or views of the techENT editorial board or writers. *
Smartphones these days has become more and more powerful. Some of them are even as powerful as most of the laptops you buy these days. Some of them are more powerful than the laptops you can buy these days, take the new Samsung Galaxy Note9 for example. Overkill? Not really.
They say too much power is no good, but they also say more is better; that is the way of the super powerful Samsung Galaxy Note9. The new phablet packs a brand new Samsung Exynos 9810 that blazes the field with 2.7GHz on four cores and 1.8GHz on the other four cores. You read that right, it has eight processing cores in total to haul some weight. The brand new super sophisticated processor is paired to Mali-G72 MP18 Graphics processor (GPU) and up to 8GB of RAM. Sounds like a recipe for a PC? It is the Samsung Galaxy Note9.
The result of the highly powerful set-up is unparalleled speed. The Samsung Galaxy Note9, with its Exynos 9810 is faster than almost anything out there currently. Thanks to the super powerful Exynos CPU opening apps on the Samsung Galaxy Note9 is fast. How fast? Near instant fast. There is nearly no delay in opening all the common apps we use and love today.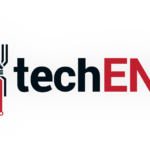 The speed does not just end at opening daily apps though. Even games launches quickly thanks to the powerful CPU paired to the powerful GPU. Games load up and launches as fast as a gaming phone should.
Launching these apps is just one part of the story though. Apps that launches fast but works slowly is still a terrible app. Any smartphones that cannot run these apps smoothly are still bad smartphones. The Samsung Galaxy Note9 does not have any of these issues. Its eight cores ensure the smartphone keeps the apps running as smoothly as it was designed in the first place ensuring a seamless and fuss-free smartphone experience; that also means you get the best smartphone experience.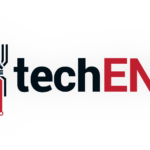 The new super powerful Samsung Galaxy Note9 packs a power of a PC, and it needs to because you might need that power sometime later. When you need that kind of power, you have it in the Samsung Galaxy Note9.
*DISCLAIMER: This is a paid advertorial by SAMSUNG MALAYSIA ELECTRONICS SDN BHD. It does not reflect the opinions or views of the techENT editorial board or writers. *