The Internet of Things is becoming an increasingly common phrase that we're hearing in the market. Simply put, its the unifying of electronic devices in your home and/or office under one ubiquitous interface or app. ECOVACS ROBOTICS is no different when it comes to their robots. While they've yet to build robots akin to those we've seen in popular cartoons like The Jetsons, the company is quickly working on bringing more and more robots to the home.
The company's DEEBOT line of robots is focused on doing one thing and doing it well: cleaning the house. The DEEBOT line up is focused on helping you maintain a clean house without the hassle of getting up and doing the chores on your own. The DEEBOTs are designed to be versatile cleaners which will leave your mind at ease even when you're away from home.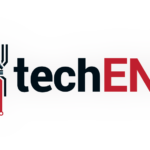 The DEEBOT series is debuting with three models: the DEEBOT R98, DEEBOT R95 and DEEBOT M88. The R98 is not only a robot which cleans the house when you need it to, it comes with a cordless, detachable vacuum with a multitude of attachments. This allows you to complement the DEEBOT's work by simply focusing on the nooks and crannies that the robot simply can't reach. In addition to this, the R95 and M88 are built to withstand the large amounts of fur commonly found in an animal lover's home. According to ECOVACS ROBOTICS, the attachment will prevent tangling which is so common in other vacuums.
The DEEBOT R95 and R98 also come with Smart Navi which allows the robots to sense and detect objects which may be in their trajectory. In addition to this, the technology also allows the robots to accurately scan and map the whole home environment. Hence, the cleaning is customised to the needs and layout of the home.
The best features of the DEEBOTs is arguably the ability to control them even when you're not at home. Using the ECOVACS smartphone app, you'll be able to activate the robots so you'll be greeted with a clean home when you return. Other than that, the app will allow you to create cleaning schedules which are not disruptive to your daily routine. You'll also be able to set virtual boundaries which prevent the robots from entering or leaving areas in the house.
The DEEBOTs are available in stores now for RM3,799 for the R98, RM2,999 for the R95 and RM1,899 for the M88.
---
Also published on Medium.