E3 saw plenty of things, and games obviously. E3 also saw some manufacturers release new hardware into the market. One of those brands that you may not want to miss out is Lenovo Legion.
The Lenovo Legion brand started in 2017 with a couple of interesting line up in the Y520, Y720, and Y920 gaming laptops alongside their desktop tower counterparts. Theres also the Y520 Cube for the ultimate portable gaming experience.
Those things though are a little outdated by now. There are new hardware available in the market and every single manufacturer is innovating in ways we have never seen before. It is time for Lenovo to upgrade. Enter the new Lenovo Legion line for 2018. Welcome to the Lenovo Legion Y530, Y730, T530, T730, C530, and C730 gaming PCs.
Lenovo Legion Gaming Laptops: the Y of Gaming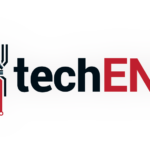 The Y line of Lenovo's Legion can be traced back to the Lenovo Ideapad Y700 (which I incidentally own). They are, in our very humble opinions some of the best valued gaming laptops one can find in the current modern gaming market. They offer premium specs and build quality for slightly less than most of its competition. Their solid build quality also is considered to be some of the best in the world. In addition, their keyboard is also one of the best in the market especially when you need to type longer emails, or documents.
The Y520 and Y720 of 2017 were the embodiment of all of the above- to offer the best value in terms of hardware, build quality, and performance. Beyond that also the gaming laptops of 2017 looks good, they look like they mean business both in a gaming sense and professional sense.
In the 2018 line of the Y series they continue that professional, industrial look with gaming in mind. That explains the industrial design of the Y530 and Y730. The Thinkpad inspired design not only indicates its durability but also the power the Y530 and Y730 gaming laptop contains in its shell.
Lenovo Legion Y530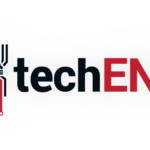 The entry-level of the Lenovo Legion gaming laptop series has received high praises with the previous generation Y520. They improved it by fitting in Intel's latest 8th Generation Core i7 (or i5) to cope with the ever-changing demands of gaming. The NVIDIA GeForce GTX 1050 Ti (up to) is there to support with all the intense graphics requirements of modern games too so it is no slouch. That GPU also helps with the new 15.6-inch Full HD 1,920 x 1,080 IPS 144Hz (up to) display.
You get up to 32GB of RAM too for smoother quicker operations. It is an overkill for just internet browsing or document processing but hey, smooth is good. Additionally you can even edit videos and photos on this with no issues. You have a choice of up to 512GB of SSD or a 2TB HDD for storage options so you would never run out of space even when you install all your games.
The JBL Speakers are nowhere to be seen here though. Instead in its place are Harman tuned speakers with Dolby Audio for maximum immersion when you game or even watch your movies. Those are wrapped in an onyx black packaging that is the body of the gaming laptop. The excellent keyboards make a comeback but with white backlighting instead of the old red backlight to keep the package looking as professional and industrial as possible. It looks like a sleeper, and it is.
Lenovo Legion Y730
The bigger brother for the Y530 comes in two variants. A 15-inch version or a 17-inch inch version. Both has Corsair's iCUE RGB keyboard that lights up like a Christmas tree telling you that this is a serious gaming rig. It packs up to the latest Intel 8th Generation Core i7-8750H processors for maximum power. That is paired with NVIDIA GeForce GTX 1050 Ti for the best possible gaming performance without sacrificing form and weight. You get up to 32GB of RAM too so this thing is no slouch when it comes to gaming or even editing photos and videos.
Storage comes in at up to 51GB SSD with a 2TB HDD. That massive storage can be used to store as many games as you can think off and as many Full HD movies as you want. To fully immerse yourself with the media you load up to the laptop you get a Dolby Atmos certified speakers tuned for gaming. You would enjoy that on the Full HD 1,920 x 1,080 pixels IPS display at 144Hz refresh rate (both 15 and 17). The air vents light up too so it looks like it means business and it does.
Lenovo Legion Gaming Tower: Gaming Towers Redefined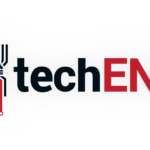 For those who want the best possible gaming experience, there is no replacing the tower experience. To properly immerse yourself in games, you have to be comfortable at home and gaming on a Tower PC with the best possible set-up. Lenovo Legion has got you covered on that with the new T530 and T730 gaming towers.
Lenovo Legion T530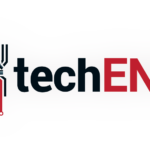 The entry level for Lenovo Legion's gaming towers may not sound all that interesting. The T530 though might change your mind as it still packs quite a punch. All that is packed in a mid tower with some LED lights for that extra swag.
To start with, you get up to an Intel 8th Generation Core i7-8700 processor that is powerful enough to power through nearly any sort of games you can throw at it. Then you get to pick up to an NVIDIA GeForce GTX 1060 or an AMD Radeon RX570 GPU to get your games running smooth and still looks decent. Those, combined with up to 32GB of DDR4 RAM makes for a recipe for one powerful PC for gaming and work alike.
Storage is handled by both a 256GB SSD and a 2TB HDD to store all those precious games. You get up to 450W of PSU too to keep up upgradable when you need it. It even packs a Dolby Atmos Effect sound card to ensure maximum immersion (depending on hardware obviously). The GTX 1060 also means that the PC is VR ready.
Lenovo Legion T730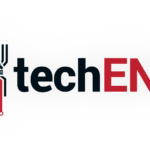 For more serious gamers, you need a T730 tower. The mid-tower set up packs RGB LEDs that is definitely an attention grabber. Despite being in a mid-tower as well, the T730 packs even more punch than then T530.
That is possible thanks to the 8th Generation Intel Core i7-8700K processor (up to) paired to 32GB of DDR4 Corsair Vengeance Overclocked RAM (up to). GPU is handled by either an NVIDIA GeForce GTX 1060 or an AMD Radeon RX570. Dolby Atmos Effect and Sound Radar is also fitted in the T730 to make this tower a multimedia and gaming powerhouse.
Storage is handled by a 512GB SSD and two 2TB HDDs to cope and keep all the high-quality games you have invested. There is still room enough to keep all the high-resolution movies or videos you have edited with the large storage option. The tower is also VR ready so there is even room for VR contents in the PC.
Keep in mind that when you get the Lenovo Legion T530 and T730 you only get the tower. Display, keyboard, mouse, speakers, or headphones are sold separately.
Lenovo Legion Gaming Cube: Maximum Portable Gaming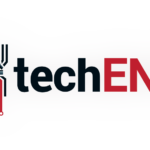 What if you still want the power of a desktop tower but you still want the portability. You do not mind sacrificing some plug-and-play convenience to have the processing power of a desktop PC. You need to move around plenty and go to plenty of LAN parties, so you need a properly portable tower system.
Lenovo Legion has got your covered with their Cube systems. Welcome to the brand new Lenovo Legion C530 and Lenovo Legion C730 gaming cubes. The Lenovo Legion C530 of course is a replacement to the old Lenovo Legion Y520 Gaming Cube. the C730 though is a new addition to the family.
Lenovo Legion C530
The Lenovo Legion C530 weighs in only about 9kg to keep its package as light and as portable as possible without compromising on power. It still packs an 8th Generation Intel Core i7-8700 (up to) CPU for that heavyweight punch. The NVIDIA GeForce GTX1060 or the AMD Radeon RX570 GPU of your choice will give you that competitive edge in any LAN parties you go to. You get up to 32GB of RAM too to ensure that everything runs smoothly even at heavy loads.
Storage is handled by a 256GB SSD paired to a 2TB HDD. This whole package is even VR ready so you can load up those VR games too. For full immersion you get a Dolby Atmos Audio on the cube. The C530 Gaming Cube is really just a compact T530. You even get a window on the top of the case to show off what is inside the PC.
Lenovo Legion C730
The C530 is not enough power, I hear you say? Then go for its bigger brother the C730. Similar to the C530, the C570 is technically a T730 in a smaller and more portable shell. It still weighs 9kg so it is not like you are getting a heftier package.
In its 19L casing with RGB colours you can appreciate via the top window, you will find an 8th Generation Intel Core i7-8700K CPU. That CPU is paired to either an NVIDIA GeForce GTX1060 or AMD Radeon RX570 GPU to give you that extra competitive advantage in LAN parties.
You still get the option to go for the 32GB overclocked RAM module if you choose to so it is not like buying this smaller package means compromising on power. Like the T730 as well you get a 512GB SSD and two 2TB HDDs to store all your beloved high-resolution media.
For full immersion you still get a Dolby Atmos Audio and Sound Radar. If you wish to also you get to play VR games or view VR contents with either GPUs. Display, keyboard, mouse, speakers, and headphones are sold separately.
Availability
The evolution of the Lenovo Legion line is finally here at E3 2018. They look vastly different compared to the old series because they are a little different. They are designed to be more industrial, but that is also because they are made to be tougher. The new line of gaming PCs still stick to the same principal to the older Lenovo Legion lines though; offer great value with uncompromising power.
With the new Lenovo Legion gaming line, it looks like they have done it again. They say the PCs will be available somewhere in August, there are no confirmation yet on when the 2018 Lenovo Legion line-up will make it to Malaysia though. We do hope that they do arrive soon. Pricing is yet to be revealed either. But if the previous line-up of gaming PCs were any indication, we do expect the same great value from the new line-up too.
Sourc: Lenovo
---
Also published on Medium.