Doodle 4 Google Highlights Malaysia's Diversity with New Winners
Doodles are those creative Google logos which the search behemoth features on their website to celebrate special events or individuals. But did you know that some of these Doodles are done by some very talented students? The search behemoth regularly runs competitions which invite these talented youngsters to submit their work. The first ever doodle was done in 1998. Since then, Google has regularly used the Doodles to inject a little spice into their interface. In 2009, the company held their first  Doodle4Google competition in India with the theme "My India". Since then, the competition has been held annually in India while it makes its appearances in other countries  from time to time. Malaysia's first Doodle4Google competition was held in conjunction with the nation's 50th independence back in 2007. Google has brought the competition back this year to celebrate the 60th anniversary of Merdeka. As always, the competition was looking for creative submissions that highlight the diversity and culture in Malaysia.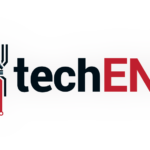 The company selects their winners based on artistic merit, creativity and theme communication. They announced their winners today. Below are the list of winners.
| | | |
| --- | --- | --- |
| Age category | Winner | School |
| 7 -9 years | Wan Muhammad Fahyim Bin Wan Mohd Nazdi | Sekolah Kebangsaan Kerteh, Terrengganu |
| 10-12 years | Cheng Jun Kai | SJK (C) Kong Min, Kuantan, Pahang |
| 13-15 years | Ch'ng Kai Wei | Nexus International School Malaysia, Pahang |
| 16-17 years | Muhammad Khairul Aiman Bin Mohamad Zaidi | SMK Bandar Baru Sentul, Kuala Lumpur |
In addition, a grand winner was also selected by the company. The grand winner's artwork will be displayed on Google's home page on September 16, 2017 in conjunction with Malaysia Day. This year, the grand winner is Ch'ng Kai Wei from Nexus International School Malaysia. Her artwork highlighted the diversity of Malaysia's citizens as well as our rich cultural diversity.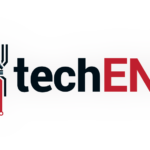 While this might be the second Doodle4Google competition in Malaysia, the company has still commemorated many Malaysian events; most recently the 88th Birthday of Legendary Malaysian Artiste P. Ramlee. In the past, they've also had Doodles celebrating personalities such as Yasmin Ahmad, Sybil Kathigasu and  Mokhtar Dahari among many others. Aside from competitions, Google has personnel who are regularly coming up with Doodles internally.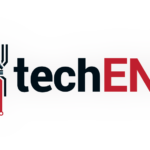 Don't forget to catch the winning Doodle on Google.com this Malaysia Day! What do you think of the submissions this year?