The cashless lifestyle is the way to go these days. The craze with minimalist wallets is one of the driving factors too if you think about it. Carrying a wallet chuck full of cash or even cards is not cool anymore. We are growing into a minimalist society and an age where our smartphones are everything. It only makes sense that our smartphones will develop to be our wallets as well, a central place to access all our bank cards and spend our money.
TNG Digital is one of those developers on the forefront of eWallets in Malaysia with Touch n' Go eWallet. Technically also the Touch n' Go card is one of the first cashless payment gateways in Malaysia – if you think about it.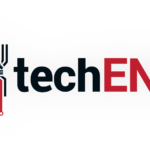 There are plenty of things you can do with an eWallet these days. For Touch n' Go eWallet, you can now pay your tolls via your Touch n' Go cards (PayDirect). You can even buy treats and drinks from various merchants that has partnered with TNG Digital. For the sake of convenience, you can even pay for bills, book for movies, and reload your phone credits from the app itself. Soon, we would see people start using the eWallet to pay for public transportation, parking, and plenty more; that is the future.
Today though is a little bit different – nothing about paying for commutes or getting a new merchant in. It is about giving back. The Touch n' Go eWallet today enables the donations.
The 7 Tangkai: Jom Infak programme they call it. It is the brainchild born in the collaboration between TNG Digital and the Federal Territory Islamic Religious Department (JAWI). With the programme, you can now donate with TNG Digital's Touch n' Go eWallet.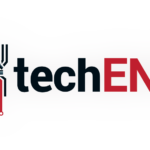 Since it is a collaboration between JAWI and TNG Digital Sdn. Bhd. the Touch n' Go eWallet can be used for donations via QR codes in the participating mosques only for now. There are currently 10 mosques under the 7 Tangkai: Jom Infak programme. Of course there will be more added to the list later on.
This enabling of donations on Touch n' Go eWallet app though is nothing new. Previously they have enabled donations via QR code within Touch n' Go app at Masjid ar-Rahar earlier this year too. The announcement also launches other initiatives with the mosque. One of them is a special class for youths educating them on the significance of Solat called Generation 13 (G13). There was also Ar-Rahar De Hearty programme emphasising on outdoor activities.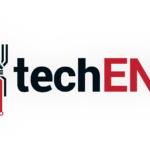 The Touch n' Go eWallet app is available for free on Google's Play Store and Apple's App Store. For more information on Touch n' Go eWallet and all its other programes, you can visit TNG Digital's website. The list of  10 mosques that are available for donation via QR code with Touch n' Go eWallet after the break.
Masjid ar-Rahar, Bangsar South
Masjid Al-Imam Al-Ghazali, Menjalara
Masjid Salhuddin Al-Ayyubi, Taman Melati
Masjid Jamek, Kampung Baru
Masjid Muaz Bin Jabal, Setiawangsa
Masjid Abd Ar-Rahman Auf, Taman Yarl
Masjid Ar-Rahman, Jalan Pantai Baru
Masjid Usamah Bin Zaid, Wangsa Maju
Masjid At-Taqwa, Taman Tun Dr. Ismail
Masjid Al-Ghufran, Taman Tun Dr. Ismail