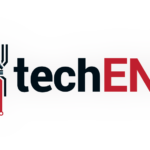 Malaysia's tech industry has brought about a tonne of innovative ideas in various industries. This announcement is perhaps one of the more intriguing ones we've seen to-date. DoctorOnCall is setting out to be Malaysia's first online medical consultation portal which will be bringing doctors to patients in the comfort of their home.
The service, which debuted a few months back, is spearheading a new approach to getting medical consultation to patients. DoctorOnCall is aiming to do this via their portal. They are aiming to make medical care more convenient and affordable for Malaysians at large.
In their pursuit of spearheading the "telemedicine" industry, the service will be providing non-emergency medical care to patients in the comfort of their homes. These consultations can cover any medical issue from the mundane fever to menstrual and sexual issues. Perhaps the most appealing premise of the service is the fact that you'll be able to discuss the issues with a doctor you're more comfortable with. So, if you'd like to discuss female issues with a female doctor or vice versa, you'd be able to.
DoctorOnCall promises a seamless experience for users with their user-centric design and accessibility. All you'll is internet connectivity to get on their website. It comes as no surprise that the service opted to be internet website based to allow better accessibility without the need for a smartphone application; a possible bottleneck to accessibility in more rural and inaccessible areas of the country.
In addition to getting in touch with Malaysian Medical Association (MMA) certified doctors, DoctorOnCall is taking a step towards becoming Malaysia's first online prescription-based pharmacy. The service takes advantage of the extensive network of medical professionals it has built in the year before launch and an extensive medical catalogue to providing the service.  The service has average delivery times for this service is between 4-6 hours for the Klang Valley and 1-2 days for the rest of Malaysia.
You can visit www.DoctorOnCall.com.my to get more information or get your medical consult.