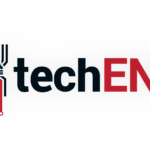 We all know DJI, the manufacturer of the industry leading Phantom series of drones platform. Their brand is not just a name anymore. Their market leading Phantom drones have been paving the way for aerial filmography technology since is first inception. In fact the Phantom 4 has set a very high standard for the aerial filmography industry. There is no doubt with their line up, DJI is the champion of the industry.
Very recently they have added another product to extend their reign in the industry. The new product is also DJI's attempt to create a totally new unexplored market – unmanned aerial still imaging. The Zenmuse Z3 is touted to be the world's first integrated aerial zoom camera that is optimised for stills.
The Z3 is a 12.4-megapixel sharp shooter equipped with an optimised class-leading DJI gimbal to support its 7x zoom capabilities. It's 3.5x optical zoom capability means that it has an effective lens range of 22mm – 77mm with f/2.8 – f/5.2 aperture.
The optimised gimbal will add an extra layer of stability when the Z3 is zoomed in for those sharp stills without motion blurs. The Sony 1/2.3-inch sensor is also capable of shooting videos at 4K resolution with 30FPS frame rate as well for that extra flexibility when you need it.
The Zenmuse Z3 integrated aerial zoom camera will be compatible with the Inspire 1, Matrice 100, and Matrice 600 with up to 3.1 miles of HD transmission range. Like any other DJI product the Zenmuse Z3 camera is controlled through the DJI GO app available for free in Google Play and Apple App Store. Flight time when paired with Inspire 1 is quoted at 19 minutes. The Flight time increases to 30 minutes when paired with the dual-battery equipped Matrice 100. The Matrice 600 through will extract 39 minutes of flight time with the Z3.
The Zenmuse Z3 will be available globally 28th of July, 2016 onward with the retail price of US$899 (MYR3,658). Of course availability and pricing may vary according to regions and is subject to the currency. Gallery and press release after the break.
DJI Introduces First Integrated Aerial Zoom Camera

Zenmuse Z3 expands possibilities for industrial, professional usage

SHENZHEN, July 14, 2016 – DJI, the world's leading aerial-imaging company, on Thursday announced the Zenmuse Z3, DJI's first integrated aerial zoom camera optimized for still photography.

The Zenmuse Z3 will offer up to a 7x zoom. The camera incorporates DJI's leading gimbal technology, which has been upgraded to work optimally with its zoom capabilities.

"The Zenmuse Z3 pushes the possibilities of use for industrial applications," said Senior Product Manager Paul Pan. "Before this camera, the only way to zoom in on a subject or object was to fly closer to it. Now, pilots in a search-and-rescue situation, or conducting surveys or inspections, can maintain distance and still zoom in for sharp, detailed images."

The zoom camera is aimed at providing new capabilities for industrial applications, such as inspection and surveying.

The Zenmuse Z3 is compatible with the Inspire 1, Matrice 100 and Matrice 600 drones and uses DJI's dedicated HD video downlink, Lightbridge and Lightbridge 2, providing up to 3.1 miles (5.0 kilometers) of HD transmission range.

The Zenmuse Z3 is fully integrated into the DJI GO app and provides a seamless user experience, including a live feed from the camera and the ability to change camera settings, swipe to zoom in and out, capture photos or video and to activate intelligent flight modes. Users may also choose to employ camera controls, such as capturing photos and video and zoom, through their drone's remote controller.

The Zenmuse Z3 weighs 262-gram and achieves up to a 7x zoom via a 3.5x optical zoom, combined with a 2x digital zoom. This gives the Zenmuse Z3 an effective zoom range of 22 millimeters to 77 millimeters. It has a maximum aperture of F2.8 and F5.2 at 22 millimeters and 77 millimeters, respectively.

When the camera zooms in, the smallest movements are magnified. Adding an additional layer of fine-tuning to the yaw control of the Z3 is a custom-designed reaction wheel. This works in tandem with the normal yaw motor to allow for more refined and controlled movement and greater stability.

The Zenmuse Z3 features the same highly refined Sony 1/2.3-inch sensor that is found on the Inspire 1 and the Phantom 4, leading the class in image quality. It can shoot still images at 12 megapixels with additional Adobe DNG Raw Support for maximum editing options in post-production. The camera also shoots video at up to 30 FPS in 4k resolution.

Flight time with the Zenmuse Z3 is up to 19 minutes on the Inspire 1. Pilots can extend flight time up to 30 minutes with the dual-battery-equipped M100 and up to 39 minutes with the M600.

The Zenmuse Z3 is priced at USD899 and will start shipping after July 28, 2016.
Source: DJI