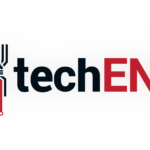 About nine months ago DJI took the world by storm with the introduction of the DJI Mavic Pro. It was a revolutionary product that proves that size may not matter. In that small package you get the full beans of the superior 4K video recording capability that DJI is famous for. It could be packed in a tote bag along with the controller and whip it out as soon as you find a good shot. It has all the bells and whistles that a full Phantom drone could offer. All that powerful feature is packed into a small form factor that is no bigger than your shoes.
The DJI Mavic Pro is one revolutionary product that shows the world that small does not mean weak. It showed the world the potential that is portable aerial photography and videography. It is the best that any small form factor, foldable drone could offer.
Then 2018 comes and it is time to launch a new product. Do not get us wrong; the Mavic Pro is a great product and it is still relevant even today. Of course DJI thought they could do improve on the brilliant Mavic Pro. So they introduced the new Mavic Air.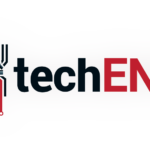 The new hardware is now about half the size of the Mavic Pro. The Mavic Air in fact is about the size of a smartphone (from the top). Of course it is still way thicker than even the thickest of the current smartphone market. It is also now about 41% the weight of the Mavic Pro. That small package is also accompanied with an improved remote control alongside new antennas to improve its range to 2.5 miles (4.03km).
The lighter package still comes with all the great features the DJI products have been known for. The 3-axis gimbal holding the 1/2.3″ 24mm f/2.8 sensor shoots video at 4K @30fps and 100mbps. Either that or you can shoot slow motion videos at Full HD 1080p @120fps. Photos come in at 12-Megapixels and HDR but now you can shoot panorama photos at 32-Megapixels in resolution. There are a few different modes for the panorama shots and you can switch between them. All that processing is done within 1 minute as DJI claims.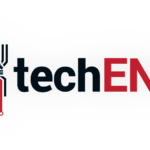 The DJI Mavic Air now has 7 camera vision and 3 directional sensors to help it navigate through obstacles. Unlike the DJI Mavic Pro that only has a forward sensor to detect an obstacle and stopping it in its tracks to avoid collision the Mavic Air's sensors help it create navigational paths to avoid collisions why still flying to its target destination. It can do that continuously for up to 21 minutes from its battery.
Portability sometimes can become an issue though, especially with 4K videos. The large files requires you to carry multiple MicroSD cards for the Mavic Pro. On the DJI Mavic Air you need not worry when you forget your collection of cards at home. This drone now comes with 8GB of onboard storage just-in-case you forgot your MicroSD cards, or when they become full. You can then transfer the contents from the drone to your PC via a high speed USB Type-C cable.
Of course the DJI Mavic Air comes with DJI's brilliant intelligent flight modes. Only in this iteration its better than ever with new features. The Active Track mode is now improved with more accurate and precise tracking while tracking multiple subjects. It is cleverer too adjusting itself to whatever speed that the subject is at. You turn all of that off to put into sport mode though it can fly at up to 42.5mph (1.61km/h).
The DJI Mavic Air adds two new Quick Shot functions to enhance your creative flair. There is the Asteroid mode, which shoots a panorama style video that zooms into its subject later. Then there is the Boomerang mode that is not related to the Boomerang app for Instagram at all. Boomerang mode makes the drone behave like a literal boomerang while shooting a subject.
Smart capture is also improved. DJI realised that gesture control has become very popular with their past products and aims to improve this with the DJI Mavic Air. Now you can just turn the DJI Mavic Air on, and show it your palm, as soon as you raise your palm it starts flying and level off where your palm stops. You can even bring it nearer to you or further away from you up to 19 feet (5.79m) away. That is some Star Wars trickery right there.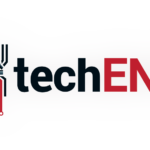 The DJI Mavic Air will be available in three colour choices: Onyx Black, Arctic White, and Flame Red. The basic package will come with the drone itself with a single battery unit, a remote unit, a set of spare propellers, and a hard case. The Fly More Combo gives you two extra sets of batteries accompanied by a multi-battery charger, and two extra propeller replacements in a bigger hard case. The DJI Mavic Pro starts at US$799 (RM3,115.63) for the basic set while the Fly More Combo goes at US$999 (RM3,895.51).
Pre-orders on the DJI website starts today onward and shipping begins on the 28th of January, 2018 which is not exactly far away. These are for other countries though. There is no specific mentions of the countries for the launch but DJI does not have an official presence here in Malaysia anyway. We do expect that the DJI Mavic Air make it to this part of the world sometime in the next month though. Until then we can only hold on to hope.
Source: DJI
---
Also published on Medium.