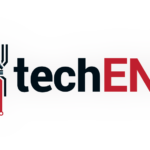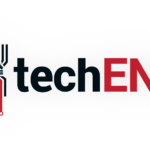 IoT is all the rage these days. With the dawn of IoT focused 5G network and also Bluetooth 5.0, not surprising really. Manufacturers are even getting on the IoT bandwagon with all their new products. Manufacturers like Samsung, BMW, HP, and a few others are making all sorts of connected products. Their products promise the avenue of control over your phones, Wi-Fi network, and Bluetooth; all without moving yourself from the couch or even if you are not at home or nearby the appliance. Now it seems that you can do that with your cars, through Digi.
Digi has partnered with CSE Group (CSE) to make automotive IoT possible. The solution they provide for vehicles is designed to help businesses manage their vehicles more effectively. It has real-time diagnostic monitoring systems which will transmit data to smartphones, which may help with insurance management and claims according to them.
This solution is not actually new if you think about it. BMW and Tesla have toyed around with the idea of monitoring your car through your mobile device. A Europe based company, Bright Box even partnered with the likes of Hyundai, Kia, Nissan, Infiniti, Honda, and Toyota to provide similar services over mobile devices. They are even developing something called Remoto WiFi to make it even more universal for any modern vehicle. What is interesting is that Remoto WiFi is also based on the SIM card technology which is very much a network operator territory.
The problem with all these solutions though is cost. They are expensive, a sort of luxury that people might deem unnecessary at plenty of times. Something of a royalty item.
Digi and CSE aims to change that. They have not actually revealed the sort of device they plan to use to do any of the monitoring via network. They have not even gave clear elaborations on how they are going to install the item or how much it will cost. What is clear though is that CSE and Digi will be leveraging Digi's 4G+ network to connect these devices and feed the information via the same network to your smartphones, whoever you are having complete control over your organisations' fleet of vehicles. Insurance companies of course can benefit from this system by monitoring all sensors and sort of internal damages in your vehicle. With that, expect heavy resistance from your insurance agent when you claim for damages on your vehicle, they may know your car better than you.
Like the Remoto WiFi dongle, Digi and CSE promises that this device will be a plug-and-play issue. They promised that there are no elaborate measures to install this item and no complications and in using the system. Just plug it into some outlet in your car and you are good to go, convenience at its best. They also claim that this will be affordable to all sorts of enterprises, be it big or small. According to them this may be the first step that Malaysian businesses will take to digitize their business.
The fruit of this partnership; as in this solution provided by CSE is expected to arrive and available for purchase or implementation within the first quarter of 2017. Digi already has an information request site for those of you interested. So, if you are one of those companies that needs real-time tracking over your vehicles head over their site here and ask away. Press release after the break.
Digi announces IoT partnership with CSE to help manage vehicle fleets

Telco continues trajectory into IoT space; inks partnership with established automotive and insurance telematics services provider CSE to launch packaged solution in 2017 among other offerings             

 

SUBANG JAYA, 18 November 2016 – Digi Telecommunications Sdn Bhd (Digi) today announced a strategic partnership with CSE Group (CSE) to deliver a wide range of automotive and insurance telematics solutions including a comprehensive fleet management system to help businesses handle their vehicles more effectively, with easy, real-time access to diagnostic information on their smartphones. This announcement reflects Digi's continued trajectory into the Internet of Things (IoT) space.

Praveen Rajan, Digi's Chief Digital Officer said, "The internet and mobile connectivity has played an important role in changing the way businesses operate, and we want to help enterprises take the next step in connecting and managing more than their workforce, to include vehicles, machines, and other assets. While mobile fleet management solutions have existed for some time now, our aim is to make it easy and affordable, a plug-and-use solution with very little startup cost, so all enterprises, big or small, can benefit from it. This is one of the many ways we will support Malaysian enterprises to digitise their businesses with our upcoming suite of IoT solutions. IoT is a key focus area for us in the next year, with fleet management being one of the main verticals we will play in as we build our portfolio to include payments, utilities, health and more by pairing with established telematics players such as CSE."

The partnership with CSE will cover various areas in fleet management, insurance and the connected vehicles space, and will see the launch of an asset tracking and mobile connectivity packaged solution in the first quarter of 2017. The plug-and-use solution is said to benefit enterprises with any fleet size, offering the best value while maintaining a rich set of features to track and manage your fleet with access to real-time vehicle data via a smartphone app and web. The will help enterprises drive cost efficiencies by using the information to better manage mileage, reduce incidents by promoting good driving behavior, reduce risk of theft and potentially qualify for benefits from CSE's insurance telematics partners in a view of the upcoming motor insurance liberalisation.

To begin, Digi will equip its own field force vehicles with CSE's fleet management solution, riding on its own network, as a showcase to potential enterprise customers interested in handling their fleet digitally.

"This relationship with Digi presents a solid opportunity for CSE to significantly expand our Telematics services to both the corporate and consumer space. The first of the many Telematics initiatives will consist in the launch of a unique Telematics fleet solution that will benefit more vehicle fleet owners who want to get the best out of their assets in terms of flexibility, efficiency and security while promoting safe driving habits, and potentially obtain advantages from our insurance telematics partners in the future. We believe our combined capabilities, Digi's consistent 4G+ network connectivity and our telematics expertise in both automotive, fleet and insurance industries, provides a compelling solution enterprises should consider taking advantage of," said Manuel Baldissera, Group Head of Telematics, CSE.

For more information or to register your interest in Digi's fleet management solution, visit digi.my/fleet.
Source: Digi