Digi Takes First Step Into IoT with with iFleet Connected Vehicles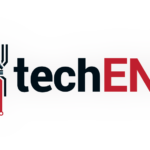 IoT is the all the rage now. Every other service provider and tech company, even the start-ups are looking into IoT like it is a super food. If we are being as honest too, it should be the future. And, because it is the future; the future looks so good.
Digi, being one of the biggest investors in the technology of the future has revealed today that they are committed to make Malaysia the city of future. The future, by Digi starts with Connected Vehicles. In fact they are committing their 4G networks to provide a smart B2B vehicle tracking solution. Which is why they start with iFleet today.
If you are part of a business with a fleet of cars, or trucks of its own you would understand that managing a fleet of vehicles is tough. Every minute it is on the road is a risk on its own. Even the person you entrust the vehicle to is a risk. That is why plenty of these companies opt to install GPS devices in their corporate vehicles for the purpose of fleet monitoring.
So the iFleet then. What is it?
For Digi's digital division it is their first step into pushing into the openly complex world of IoT. For us regular consumers it is a glimpse of what we will get in the future from Digi. But for businesses in Malaysia iFleet is nothing short of a blissful solution to an insufferable headache.
In its basic form iFleet appears to be just like any other vehicle tracking service. It helps you track where your corporate vehicle is, how fast it is going, and all the relevant information that you may need to operate your business. Prod a little deeper into iFleet though and you will find that it is more than that. It is a sort of all-in-one solution to vehicle tracking.
With iFleet you need only to pay a subscription fee of MYR90 per month for every vehicle you install the service on (MYR75 for existing Digi Corporate customers, for a limited time). That gives you access to the hardware, which will be installed via a technician that appears on your doorstep. That, instead of you managing your vehicles to be transported to the other side of town for a certified installer. Once that is done you have access to iFleet's software solution that allows you to track the basic things like vehicle's speed, and its real-time location as long as there is network coverage. It could also detect the vehicle's fuel consumption and battery voltage if the organisation so needs. Now here is the kicker, you do not have to run it on Digi's network, which means the subscribing organisation may choose to go with other major network providers too. All accessible through a smartphone, or tablet, or computer.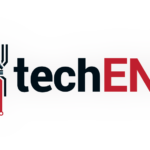 Despite being open with its connectivity though iFleet is designed to take advantage of Digi's leading 4G+ network with 8,000 towers all over Malaysia. According to Praveen Rajan, Digi's Chief Digital Officer the outlook for iFleet is promising due to increasingly strict safety regulations and guidelines from SPAD for commercial vehicles. The fact that there are about 27.6 million vehicles on the roads on Malaysia as of 2016. The growth potential of commercial vehicles is also estimated to be at 60,000 vehicles strong annually.
Currently iFleet is designed for commercial B2B use only and is specifically built for the general requirements of the general market. Of course iFleet can also be customised as per requirements of its clients. At that point though there could be extra costs on top of the MYR90 per month per vehicle cost. As we stand today though this is the first one-stop fleet management solution of its kind. It does look plenty promising as well as a launching platform for Digi's other B2C and B2B2B/C fleet management solution.
According to Digi their next launch for IoT based vehicle management system will be announced somewhere in the second half of this year. For now, we can only hope that you can control your car's electronics remotely somewhere within the year. To know more about iFleet, do visit their website at www.ifleet.my. Watch this space for more information on the technical details of iFleet's essential hardware if you are interested though. For now, press release after the break.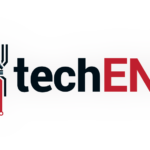 Digi ventures into RM9.5 billion IoT space with Connected Vehicles strategy

Connected vehicles a potential key business driver for Digi leveraging its solid 4G+ network
Rolls out B2B fleet tracking solution named iFleet, where big brand names in FMCG, automobile and infrastructure now piloting the solution
Ready to activate usage-based insurance (UBI) solution for passenger vehicles and B2C connected vehicle solution in 2H2017 

 

SHAH ALAM, 8 June 2017 – In Malaysia, connected vehicles and insurance telematics have been identified as two of the fastest growing use cases for IoT[1] that will contribute towards the expected RM9.5 billion GNI creation by 2020[2]. Today, Digi Telecommunications Sdn Bhd (Digi) announced their intention to make a strong push into IoT with their comprehensive Connected Vehicles strategy, offering a spectrum of solutions for commercial and private vehicles, and insurance providers.

Taking a spin into the future of IoT

As machine-to-machine (M2M) connectivity becomes not only a prerequisite for maximising business performance but a decisive factor for gaining competitive edge, solutions that layer intelligence on top of M2M connectivity are poised to become a key driver in this 'new normal' business environment of IoT. For Digi, layering intelligence on its M2M connectivity to provide a new range of robust IoT solutions is a natural progression for the business.

Praveen Rajan, Digi's Chief Digital Officer said, "Digi's focus on the IoT market represents a clear and natural strategy that we are undertaking to diversify revenue streams as we transform from a telecommunications provider into a digital company. By leveraging our solid 4G+ network, this is an opportunity for us to better monetise data and draw a broader audience to our new digital offerings that package connectivity with intelligent solutions. It is about translating digital into real business value for us with bottom-line impact for our customers."

The company's IOT strategy will see it either develop in-house solutions or more efficiently partner with ready technology platforms or experts to offer IoT solutions as opportunities present itself. Connected Vehicles is the first of many verticals within the IoT space the company will venture into.

"Malaysia's automotive market landscape indicates that there is an opportunity for Digi to disrupt the status quo, to draw and create much value from the growth within this industry. The outlook is promising, where commercial vehicles carrying goods are increasingly required to have real-time tracking systems as per SPAD's ICOP safety guidelines, and the number of registered vehicles total more than 27.6 million in 2016[3] with growth rates set to maintain at over 60,000 and 500,000[4] per year respectively for new commercial and private vehicles," said Praveen.

A B2B solution for commercial vehicles with iFleet

iFleet is a B2B solution targeted at commercial vehicles, the first IoT solution Digi is introducing from its range of Connected Vehicle offerings. The intelligent fleet management solution enables businesses to track their fleet in real-time and is currently the most robust all-in-one solution available in the market.

Key advantages of iFleet over competing solutions include:

All inclusive solution that takes care of hardware, software and connectivity at one go
Advanced tracking technology providing greater fleet insights to improve business productivity
Driver behaviour insights and scoring to instil safe driving culture
A continuously evolving value-added solution introducing features beyond tracking, such as smart fuel management and usage-based insurance (UBI) ready to name a few

"While there are many players within this space, we believe we are disrupting the fleet management solutions market with a best-in-class, end-to-end solution for an affordable fee. The low cost outlay in return for a comprehensive and continuously upgraded solution will benefit more Malaysian enterprises than before, regardless of their size – a digitisation effort that adds to their competitive advantage by helping them manage their business more efficiently," said Praveen.

One of these companies is SnT Global, a home-grown logistics provider who has integrated iFleet into its business to ready themselves for the e-commerce boom in Malaysia[5]. As bigger logistics companies feel the pressure of coping with the growing rate of online sales and package deliveries, it is now an open market for second tier logistics companies to step in and take advantage this market growth.

Beyond this, iFleet is also being piloted across industries as diverse as FMCG, automobile and infrastructure with big brand names such as Peugeot, Kia, Gamuda and Citylink to name a few. This shows that companies increasingly view iFleet as a trusted fleet management solution in Malaysia.

iFleet is available to all Malaysian enterprises interested in leveraging digital technology as a competitive advantage for their business. As an added incentive, companies who are also Digi Enterprise Business customers stand to benefit from a promotional offer of only RM75/month instead of the regular RM90/month fee for the all-in-one fleet tracking solution, valid from now until 30 June 2017.

A B2C solution for private vehicles in 2H 2017

As part of Digi's comprehensive strategy, the company will introduce a B2C connected vehicle solution in 2H 2017 that will offer private vehicle owners a solution that encompasses tracking, driver safety, vehicle security and smart in-vehicle services for an affordable price.

Usage-based insurance (UBI) solution to benefit Insurers and vehicle owners in 2H 2017

At the same time, the company is also preparing to disrupt the motor insurance industry with its ability to translate valuable data into actionable insights, in this instance, to collect and analyse data to score driving behaviours. It will soon introduce usage-based insurance solutions that provide Insurers the capability to price motor insurance premiums more accurately according to actual individual vehicle or fleet performance, ideally benefiting good drivers with lower premium payments.

This product will encourage safer driving habits while reducing insurance claims loss ratios for Insurers. In 2016, gross written premiums for motor insurance amounted to RM8.17 billion with an overall 66.9% net claims incurred ratio for this segment[6]. This UBI product is ready to activate as soon as insurance tariffs are liberalised in July 2017. Currently, Digi is piloting with several forefront insurers to understand the types of data available, and how the data can be used to price premiums.

Digi and IoT – a winning combination for your business

Through the company's playbook on Connected Vehicles, Digi has mapped out a comprehensive set of solutions versatile enough to be adapted for different customer types, from B2B, B2C to B2B2B/C. "Businesses, vehicle owners and Insurers that seek a competitive edge through IoT solutions can expect to see more dynamic offerings and success stories from Digi in the coming quarters," added Praveen.

 

For more information on iFleet, visit: www.ifleet.my.

[1] This is how Malaysia's ICT industry will transform in the next three years: IDC, CIO Asia, March 8 2017, retrieved 23 May 2017, www.cio-asia.com/tech/emerging-technology/this-is-how-malaysias-ict-industry-will-transform-in-the- next-three-years-idc/

[2] National Internet of Things (IoT) Strategic Roadmap, 2015, retrieved 23 June 2017, www.mimos.my/iot/National_IoT_Strategic_Roadmap_Summary.pdf

[3] Road Facts: Ministry of Road Safety Research, 2016, retrieved 2 June 2017, www.miros.gov.my/1/page.php?id=17

[4] TIV Trend from 2010 to 2016, retrieved June 2 2017, www.maa.org.my/info_summary.htm

[5]Malaysia at the cusp of e-commerce boom, Ann Nee, E., The Sun Daily, Feb 6 2017, retrieved 2 June 2017, www.thesundaily.my/news/2151543

[6]PIAM Annual Report 2016, retrieved 2 June 2017, www.piam.org.my/wp-content/uploads/2017/05/PIAM-Corporate.pdf
Source: Digi