Digi Means Value – As of Today it Means More Value and Freedom to Internet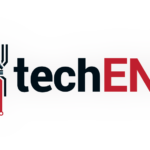 There are three major service providers in Malaysia. They are all represented by different colours as well; green, blue, and yellow. These three service providers are like the three kings in the land of mobile network in Malaysia. They try to best each other in every single way. But our friendly Yellow man, Digi today has made a step ahead to best everybody else; at least for now.
So what did they do? They tout it as the Freedom to Internet proposition. Why? Because it gives you the freedom to use Digi's high-speed 4G internet in any way you like. The Freedom to Internet, in specific is a combination of Digi's vast amount of services and packages that takes advantage of Digi's 4G networks to give you, the customer/user full access to the internet.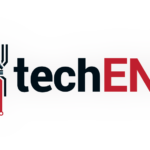 In this Freedom to Internet proposition Digi have created four freedom packages; and they are Music Freedom, Video Freedom, Gaming Freedom, and Roaming Freedom. If you are an existing Digi user of old, you might have heard of it before as well. Except it has been updated and improved.
Starting up with Music Freedom, existing Digi customers who have been with Digi for 6 months and above will get 5GB of data just for music streaming. Compared to the 1GB that they previously get when the subscribe to any of their data plans. If you think 1GB is plenty enough for Spotify, or JOOX, or Smule, try spending all 5GB just on music. New customers will be subscribed to the new plan.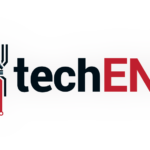 The Video Freedom is where you might spend the most data. That is why Digi gives you 5GB of data for only MYR5 per month on Viu. As internet streaming is becoming more and more popular Digi is also looking to expand their Freedom partnerships with the likes of iFlix and TonTon. According to them prices will remain at MYR5 per service for 5GB of streaming.
With Gaming Freedom makes things much easier for things like in-game purchases through Garena and Steam. You can buy a new title through Steam with Digi's Gaming Freedom. For existing in-game purchases from game titles like League of Legends, Dota 2, Counter-Strike, and FIFA both postpaid and prepaid customers without needing any sort of debit or credit cards. All you need to do is purchase in-game credits, or even Steam credits via their Digi accounts. For postpaid customers, their monthly bill will include their Gaming Freedom purchases while prepaid customers will have their existing credits deducted as they make purchases.
Besides the purchases, Gaming Freedom subscribers can buy unique themed top-up cards that can be used to top-up either their phone credits or in-game, and Steam credits (League of Legends themed top-up cards available beginning 1st July). With partnering titles as well users may also get certain exclusive in-game items as well as access top gaming events.
Then there is Roaming Freedom, probably a traveler's best friend. You know when you go to a new place, new country and you are all alone without internet access and no information? This should put those troubles behind you. With Roaming Freedom Digi subscribers can have worry free travels without ever turning off their data roaming service. Gone are the days when data charges are through the roof when you travel. According to Digi when you go to let us say Singapore, you get 5GB of data and 1 hour of call time the minute you touchdown and turn your device on. All that without adding extra costs on top of your monthly plans.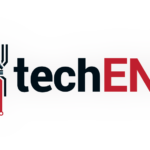 Those are just the basic numbers that was pointed out at the press conference and launch though. Users definitely get more than the basic numbers for the plans. To find out more do visit their website at digi.my/freedom. Press Release after the break.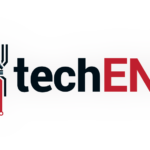 Digi's Freedom to Internet Brings a New Sense of Freedom with More Value, Convenience and Exciting Digital Service Offerings for Customers

Freedom to Internet builds upon Digi's strong 4G Plus network infrastructure to offer in-demand digital services

Digi announced four Freedom propositions – Music, Video and Gaming Freedom – for customers that rewards loyalty and offers great content

Frequent travellers also stand to enjoy a worry-free travel experience with Digi Roaming Freedom

 

SHAH ALAM, 20 June 2017 – Digi Telecommunications Sdn Bhd (Digi) customers can now enjoy a new sense of freedom with Digi's new Freedom to Internet proposition. Freedom to Internet is a combination of services and offerings that run on top of the company's advanced 4G Plus network.

Speaking at the launch of Freedom to Internet, Digi's Chief Marketing Officer, Loh Keh Jiat said: "We want to bring a new sense of freedom to our customers. To do this we need to maximize and bring out the full capability of our advanced 4G Plus network to offer the kind of digital services that are in-demand."

Digi's consistent, high speed 4G LTE network today reaches 85% of Malaysians while its faster and higher capacity LTE-Advanced (LTE-A) network covers 42% of populated areas in the country. On top of that, beginning this July, Digi will be turning on its 900MHz spectrum which will bring stronger indoor coverage, wider outdoor coverage and better internet capacity for customers.

"This is a strong base that we are building on," Loh said. "With our current infrastructure in place, we are looking towards bringing more freedom to our customers so they can enjoy a more comprehensive range of digital offerings that will give them a new sense of freedom on the internet."

"Freedom to Internet is about ease-of-use and taking the worry out of everything our customers want to do on the internet so they feel free to enjoy their online experience on our network. It boils down to how we can bring these services to our customers in a meaningful and convenient way at a reasonable price point starting with the four product propositions we have today," he added.

Digi announced four Freedom propositions for customers: Music Freedom, Video Freedom, Gaming Freedom and Roaming Freedom.

For Music Freedom, as a way of thanking loyal customers for their support, Digi is rewarding all Postpaid and Prepaid customers who have been with the company for at least six months, with 5GB music streaming quota monthly for a range of the most popular and widely used streaming services such as Spotify, Joox and Smule. This is an increase from the previous 1GB Music Freedom offer and existing customers will be switched to the new offer.

With Video Freedom, Digi is adding value by bringing premium content to customers beginning with Viu. For only RM5 a month, customers can buy 5GB video streaming quota to get access to and watch premium TV series and movies on Viu.

"Viu has a strong customer-base in Malaysia with its variety of local and regional content including many popular South Korean TV dramas that have a huge following here and we are delighted to bring this offer exclusively to Digi customers. Now they can binge watch 48 episodes of South Korean dramas in high definition (HD) every weekend without worry," Benjamin Tan, Digi's Head of Postpaid said.

Adding to that, Digi's Head of Digital Products and Services, Prashant Pathmanaban said: "There are two challenges today facing customers wanting to enjoy premium video streaming – the price of premium services and the cost of internet quota. We are partnering with key video streaming services to overcome those challenges so customers can enjoy their favourite TV series and movies on their mobile devices. At the moment, we are also at a very mature stage of integration with two more premium video streaming services, iflix and Tonton, and expect to launch offers for those services very soon.

Newly on offer is Gaming Freedom which gives Postpaid and Prepaid customers an easy way of purchasing in-game items for their favourite Steam and Garena game titles, such as League of Legends, Dota 2, Counter-Strike and FIFA, without needing payment cards. Gamers today either need a credit or debit card to buy in-game items or look for physical payment options at retailers. With Gaming Freedom, they can simply choose to pay through their Digi accounts.

Apart from the convenience to make in-game purchases, Gaming Freedom also brings customers "money-can't-buy" experiences including unique and exclusive collectible top-up cards, in-game items as well as access to top gaming events. Available beginning 1 July is a series of new League of Legends themed collectible top-up cards.

"We are working closely with game publishers like Steam and Garena to offer unique in-game items that can't be found anywhere else. Through Gaming Freedom, we can bring a fun new gaming experience for customers on top of the easy-to-use payment options via their Digi accounts," Prashant said.

Roaming Freedom continues to bring value to customers who travel often or the occasional holidaymaker with a worry-free experience when visiting other countries through low internet roaming charges and passes.

"The first thing most people do when they travel today is they switch off their data roaming. We are saying to customers that they don't have to do that anymore. With Roaming Freedom, gone are the days when Malaysians need to worry about bill shock while on their holidays or travelling for work. We bring customers the best internet roaming rates to help them keep connected with their loved ones. We want them to enjoy a truly borderless internet experience and not have to change their internet consumption behavior when overseas. Today, Digi is the first in the market to include free roaming quota for frequent travellers on selected plans and very affordable one-time passes for occasional travellers," Tan said.

"Malaysians are smart and digital-savvy. We are keeping up with their pace and leading the way in delivering innovative digital solutions to suit their lifestyle. In our ambition to transform ourselves into a Digital Service Provider, we are constantly looking for new ways of unlocking more digital services for customers that add value and convenience. We are taking a strong position on freedom for our customers and our Freedom to Internet proposition will bring a new worry-free online experience for them to feel at ease," Digi CMO Loh added.

For more information on Digi's Freedom to Internet propositions, please visit digi.my/freedom.
Source: Digi