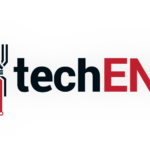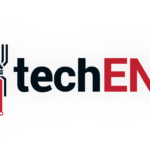 Digi is one of Malaysia's network providers. In fact, they are one of the three major ones in Malaysia. They decided that being a service provider is not enough though. Now they are an app developer.
Just yesterday launched an app for your family. The app is called Digi Family Safety app. So what is it?
First of all it is a location tracking app. It allows you to keep track of a family member's whereabouts in real time using your smartphone or the web. You can also create a safe zone for your children for example in the app so that it alerts you when your children gets out of that safety fence.
Secondly it is an emergency safety net for you and your family. The app allows you to check-in with the app wherever you go. After checking in, your connected family members gets a notification telling them where you are.
The app is now available on Google Play Store for free on Android. The iOS version is not yet available at this time. Digi says though that it will land in the Apple App Store somewhere in August. There is also a Premium version of the app that is free for current Digi customers for 30 days. After that period, or for non-customers the app will set you back MYR5 a month.
In the premium version you get to connect up to seven devices compared to two in the free version. You also get to create and geo-fence up to 20 safety zones compared to two in the free version. With the Premium version as well the app could be a very good phone locator and security app. We all have lost a phone before, even if it is for 5 minutes; we all have done it. Using a connected device, with the app of course you can make the misplaced phone ring and find it with much ease. In the case that you completely lost your phone you can use the app to lock the device or wipe the data off the device, provided that it is your family device that is.
If you are a parent the premium version is also a parental control app. This is actually a remote parental control app. You can choose or restrict usage of phone numbers used in connected devices. For example, you can restrict the numbers called by your children's phone to family numbers only. The app also allows you to control the apps being used by your children for example. You can choose to completely restrict a particular app use or set curfew times for the app.
This app, according to Digi is part of Digis's efforts in collaboration if Protect & Save the Children project to promote cyber security for children. The app is now available on Android's Google Play Store.
Sources: Malaysian Wireless, The Star Online