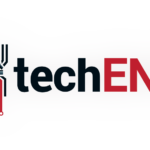 Digi just hosted their very first Digital Day in their headquarters, D'House in Shah Alam. The full-day event focuses on the evolution of digital lifestyle currently. They also showcase some next generation technology which shows possibilities beyond the wildest imaginations in the event. Of course this event is closed and for 'Digizens' only, which are basically Digi Telecommunications Sdn. Bhd. employees.
Digi's hosting of Digital Day also emphasises the commitment of the Yellow Man telco in shaping the future of tech lifestyle. The exhibits that were on display during the event includes robotics, virtual reality, artificial intelligence, nanotechnology, IoT, finance technology (FinTech), and plenty more. CEO, Albern Murty believes that these innovations are constantly changing how we do things and our lifestyle everyday. Because of that digital connectivity, mobile devices, and data will become more and more important. New interactive technologies like Internet of Things (IoT) is one good example of how our smartphones – mobile devices, and data play vital roles in its application.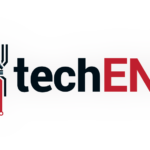 The event also features prominent minds in technology like Adrian David Cheok, Director of Imagineering Institute. He is the man responsible in making technology that helps with long-distance-relationships. What does that mean? You know when you want to hug, or touch, or even kiss someone but they are halfway across the globe? He makes and engineers technologies that allows you to do that remotely from any part of the globe. He is even working on a technology that will trick your brain into tasting a medium steak while eating rice. Next generation stuff then.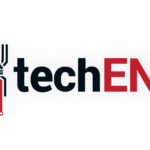 As a treat Digi showcases the ever-so-rare Tesla Model S in their headquarters in partnership with Green Technology Malaysia. The all-electric vehicle that Elon Musk dreamt up of course garnered plenty of attention. It is not an indication however of Tesla entering Malaysia anytime soon, instead it is a showcase of what Digi and GreenTech Malaysia have came up with in their collaboration. The collaboration sees Digi providing Machine to Machine (M2M) connectivity for these all-electric cars. They did say that they are making more and expecting more Tesla vehicles in Malaysia though, so perhaps that is some hope for those of you who are interested in the electric road-legal rocket.
The Digital day also sees the launch of MyDigi app available for free in Google Play Store and Apple App Store. The app is touted to be a significant part in their customers' digital journey with the telco. The interesting part of the app launch is that they have also shown a new retail concept through their Mobile Sales Agent app.
This Digital Day is Digi's way of showing their commitment for the digital future of Malaysia. There are also mentions that this will not be the only Digital Day by Digi. They mentioned also that they are planning to bring selected customers in for the next Digital Day that is supposed to happen next year. Photos and press release after the break.
Digi to seek and seize growth opportunities in digital

Marks year-long digitisation journey with full-day tech showcase, and inspiring speakers shaping the future with driverless cars, moon-bound robots, and taste-bud-tricking mobiles that make tofu taste like steak
Partnership with GreenTech Malaysia for M2M connectivity in Teslas, and Telenor's acquisition of Prabhu just the beginning of moving into IoT and financial services verticals

 

SUBANG JAYA, 2 November 2016 – Digi Telecommunications Sdn Bhd (Digi) today hosted its first Digital Day, dedicated to exploring existing and new digital technologies transforming the lives of many. The full-day event themed "Experience Tomorrow, Today", gathered over 1,700 Digizens and partners for a full-fledge technology showcase and inspiring talks with innovators revolutionising the future, all in celebration of Digi's transformation into a digital company to become its customers' favourite partner in their digital lives by 2020.

Digi's Chief Executive Officer Albern Murty said, "Digital innovation is disrupting every industry and transforming our way of life every single day. Mobile devices and data will continue to play a central role in the future as our customers move to adopt richer, fuller digital lifestyles. The fusion of more powerful devices, fast internet, emerging technologies and customer analytics will see a new wave of services that will not only connect people but businesses, things, homes and every area of life imaginable. It's only a matter of time these things will become commonplace, and hosting Digital Day today is a great way to inspire our employees and partners on the possibilities of their and Digi's future in the area of digital."

The event showcased an array of technologies in the fields of financial services, IoT, virtual reality, robotics, artificial intelligence, driverless cars, nanotechnology, bone-conduction technology, and other cool projects. Attendees were also inspired by some eye-opening speak sessions from the following experts: Engineer Mohd Izmir Yamin on developing low-cost robotics to explore the moon, Adrian David Cheok, Director of the Imagineering Institute on tricking your tastebuds to make vegetables taste like chocolate, Founder of Incitement Mohd Zikry Kholil on mobilising social movements with digital crowdfunding, Social entrepreneur Dr Rajiv Bhanot on easy access to clean water for rural areas with nanotechnology.

"We believe we are well positioned to serve our customers and seize growth opportunities in the digital space, leveraging the strength of our core to move into new verticals such as financial services and IoT, and Telenor's global innovation network with acquisitions such as New York-based Ad Tech company Tapad, and licensed money services business Prabhu in Malaysia," said Albern.

Part of the exhibition also showed Digi's 360 efforts in digitising its business, workplace and people which the company has invested heavily in, in the year, to go digital. Among others, Digital Day showcased the company's MyDigi app, which it said will be key to its customers' digital journey moving forward, its Mobile Sales Agent app, a new retail concept which it will rollout nationwide, 57 square and recent investments in startups such as LocalUsher and Vase, new digital learning platforms to build new skills for its employees, and refreshed Digi headquarters that supports the culture of everyday innovation.

Another exciting new experience at Digital Day included the Tesla Model S brought in by the Malaysian Green Technology Corporation (GreenTech Malaysia), whom Digi is partnering to encourage widespread adoption of sustainable mobility in the country. The collaboration will see Digi providing Machine to Machine (M2M) connectivity for the first batch of Teslas, with plans to connect more in the future.

 

For more information on Digi, visit digi.my.