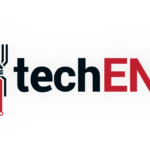 About 20 years ago if you start talking about super high-end customised gaming PCs the first name that pops in your head is none other than Alienware. Before it was acquired by one of the largest PC makers in the world, Alienware was a small outfit operating out of a small garage in Miami. At the time of their inception in 1996 they assembled high-end PCs that was purpose-built for gaming; at the time when the gaming community was considered a niche. Their reputation as high-performance PC builders also led them to build several workstations. Then 10 years later, Alienware was acquired by the PC making giant, Dell.
At some point we all thought that the iconic Alien logo will be gone forever. They did go quiet for a while as well from 2006 to 2009. Then in June 2009 Alienware came back with the M17x as the first Alienware product under Dell's roof. It really was like watching "Lord of The Rings: Return of The King" happening with the Gaming PC industry. The lost king has returned to claim the throne.
The past few years has not been kind to the Legacy of Alienware though especially with formidable competitors like the ASUS ROG brand and Lenovo Legion. Now though, at least in Malaysia Dell and Alienware is looking to reclaim their throne as the king of Gaming PCs. Dell Gaming kickstarts their campaign by launching the Inspiron 15 7000 gaming laptop with NVIDIA GeFroce GTX1060 GPU. Alienware coems around with the Aurora gaming desktop with the latest 8th Generation Intel Core processors. Alongside that is the new Alienware gaming monitors with curved screen ready with NVIDIA G-SYNC with new gaming keyboards and mice for a complete gaming experience.
To kick things off Dell Gaming brings in the Inspiron 15 7000(7577) gaming laptop that comes with NVIDIA GeForce GTX1060 GPU for the best compact gaming experience. It has Intel's 7th Generation Core processor options for maximum power while gaming on the go too. Displays is handled by an impressive Full HD IPS display while Audio is handled by Waves MaxxAudio Pro software to deliver the best kind of audio there is. Wireless connection is handled by 2 x 2 WiFi antenna for more stable connections. With SmartByte, data is prioritized on gaming and video contents to ensure smooth multimedia experience. The quick charging laptop charges up to 80% within an hour of charge. It even features a Thunderbolt 3 port that allows data transfers up to 40Gbps speeds.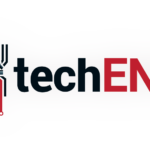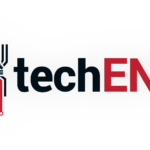 From here on Alienware takes over the spotlight with the Aurora gaming desktop. It features Intel's brand new 8th generation Core processors that is 40% more powerful than the previous generation processors. The mid-tower desktop offers dual-graphics provides great performance and allows you jump into 4K gaming and VR. You can even upgrade them to CPU liquid cooling, overclock them, and more to complete the gaming experience.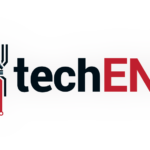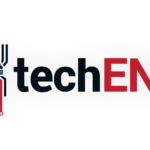 Then there is the gaming monitors that is launched alongside the Aurora. You have a choice of a 34-inch ultra-wide displays that feature a curved screen with either 3,440 by 1,440 pixels resolution or 2,560 by 1,080 resolution. The ultra-thin bezels that the monitors feature ensures that you get the best immersive gaming experience you can get. You also get the help of NVIDIA's G-SYNC technology that eliminates screen tearing for smoother graphics and gaming experience. 34-inch too big? There is a smaller 25-inch display that also sports the G-SYNC or AMD's FreeSync which eliminate screen tearing. Both variants of the 25-inchers comes with a native 240Hz refresh rate for smooth, lag free Full HD gaming experience.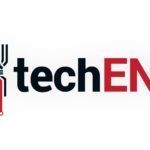 You cannot game without a proper gaming keyboard. That is why there is the Alienware Advanced and Pro gaming keyboards. The Alienware Advanced gaming keyboard (AW568) is the budget option of the two. But just because it is the budget option do not think for a second that it is an inferior product. It still features mechanical key with brown switches for quick, precise, and responsive key strokes. The keyboard even comes with five dedicated macro command keys to ensure gamers has a competitive edge.
The competitive gamers who will not compromise though might opt for the Alienware Pro gaming keyboard (AW768). It technically offers what the Advanced gaming keyboard offers except that everything is turned up to 11. There is an optional palm rest to begin with alongside a dedicated volume roller so that gamers do not have to lift their hands of their keyboards to adjust their volume during an intense battle. With the 13 zone-based RGB AlienFX backlit lighting options you can even customise the keyboard to look exactly how you like it. To add to that competitive edge the Pro gaming keyboard features onboard memory to allow users to store customised key strokes for different games for a higher level of efficiency.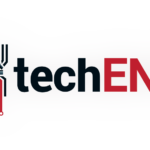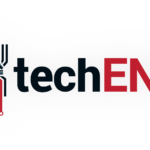 To complete the set Alienware also launched the Advanced and Elite gaming mice. The Alienware Advanced gaming mouse (AW558) is again, the budget choice of the two. It is not slouch though with on-the-fly DPI adjustment offering the ultimate customisability and flexibility even in-game. It has nine unique programmable buttons as well for differing games for that ultimate competitiveness.
Lastly, there is the Alienware Elite gaming mouse (AW958); the ultimate premium gaming mouse from Alienware. It has all that the Advanced gaming mouse (AW558) has to offer and a lot more. Customisation is at the next level with swap-able grips and 13 programmable buttons. This mouse is designed with MMO in mind obviously with the amount of buttons it has. The ergonomics are paired with variable weight adjustment (4 weight levels) for even better precision or speed depending on what the user likes.
The Dell Gaming Inspiron 15 7000, Alienware Aurora, Alienware gaming monitors, and Alienware gaming mice are now available at any of Dell's authorised resellers and Dell's web store here. The brand new Dell Gaming Inspiron 15 7000 starts at MYR3,899 for the Core i5 variant and maxes out at MYR6,899. The Alienware Aurora mid-tower gaming desktop with Intel's latest 8th generation processors starts at MYR4,999 and goes all the way to MYR8,599. The two variants of Alienware's 34-inch gaming monitor retails at MYR5,599 for the WQHD (AW3418DW) variant and MYR5,079 for the WFHD (AW3418HW) variant. The 25-incher with NVIDIA's G-SYNC tecnology (AW2518H) retails for MYR2,699, while the one with AMD FreeSync technology comes in at MYR2,199. Alienware's Advanced gaming keyboard (AW568) retails for MYR369 while the Pro (AW678) version retails at MYR569. Lastly the Advanced gaming mouse (AW558) goes for MYR229 and the Elite gaming mouse (AW958) retails at MYR429. Photos and press release after the break.
---
Also published on Medium.