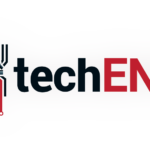 With the launch of Cyanogen's very own Yureka headset in India, it can be said that the company has had a good 2014. But before the year ends, Cyngn's own CEO has something to say about its biggest rival. Kirk McMaster had a few remarks to say about Samsung's own operating system, Tizen.
According to McMaster, "Samsung can't build a good OS if they tried." He went on to say that, "At the end of the day the entire global value chain is optimized for Android. Cyanogen, from day one, has been about super-optimizing Android and taking it to another level. We're plugged right into that and we expect to continue to get growth based upon that fact… We believe there's an opportunity to be the first or second dominant version of Android on the planet."
Samsung is a force to be reckoned with but the South Korean tech tycoon has had much trouble pushing Tizen off into the market. The OS has been delayed several times while Cyanogen's own version of Android is quite the opposite, becoming quite a success and making smartphones such as the OnePlus One a hit.
Source: TechnoBuffalo