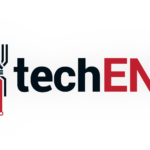 Fans of popular urban legend and horror messaging board, Creepypasta, rejoice! One of the most popular Creepypasta legends has been brought to life on the silver screen thanks to the Syfy Channel in the US. In an exclusive agreement with regional Internet Television powerhouse, iflix, the series now comes to Malaysian shores to scare the bejeezus out of horror junkies.
The miniseries Channel Zero: Candle Cove is based on a Creepypasta of the same name. The short story written by popular webcartoonist and author, Kris Straub, gained notoriety in 2009 and is hailed as one of the best Creepypastas out there. The story centres around one man's obsessive recollection of a mysterious children's television program from the 1980s and his suspicions that the series may have somehow played a part in a series of nightmarish events in his childhood.
The series follows Mike Painter, played by Paul Schneider,  as he returns to his hometown only to relive traumatic childhood events in which he lost his twin brother. The case involving his brother and four other children remains unsolved. Repressed childhood memories begin to resurface when he meets a mother whose child goes missing after she mentions that she's watching a creepy puppet show from his childhood, "Candle Cove"; the same puppet show he followed around the time of his brother's disappearance. Find out how the story unfolds in the iflix exclusive. The miniseries also stars Fiona Shaw, Luisa D'Oliveira, Natalie Brown, Shaun Benson, Luca Villacis, Abigail Pniowsky, Marina Stephenson Kerr and Olivier de Sagazan. The series is produced by  Nick Antosca, the man behind hit series "Hannibal" and "Teen Wolf"; and Max Landis known for "Chronicle" and "American Ultra"; All six episodes are directed by independant filmmaker Craig William Macneill who is known for "The Boy" and "Henley".
The widely praised series joins iflix's growing horror library and its amazing catalogue of shows. iflix continues to expand its presence in the Southeast Asian region as well as other emerging markets. iflix is already available in Indonesia, Philippines, Brunei, Thailand and Sri Lanka with plans to expand to other markets in the near future. iflix offers a large catalogue of Hollywood blockbusters and series in addition to regional and local shows.