This article is contributed by Jason Thompson, Managing Director, GrabPay Southeast Asia

Imagine you were a small business owner selling coffee at an office building with thousands of employees. Day in, day out, they get their morning coffee or afternoon fix from your store, but you wonder if there is a better way to expand the reach and awareness of your brand. Whether it is to let everyone in the building know about your cream cheese bagels and the home-made iced teas, to offering discounts to the loyal fan base you have amassed, there must be a better way than leaflets and word of mouth. This is what keeps you up at night.
Today's mobile-first customers are spoilt for choice. The wide array of options does nothing to help anyone make up their minds, and consumers are typically faced with too many choices and too little time.
Cracking the customer loyalty code – trends making a difference
Loyalty is not about a plastic card anymore. It is worth noting though that even as rewards programmes evolve, the fundamentals driving success in customer loyalty remain the same.
Firstly, offers and rewards need to be relevant to customers, because even in a digital age, there is no point pushing out baby diaper offers to a single 24-year-old male; they need to be pushed out fast enough, so speed is essential; finally, always remember that retention is not loyalty, so building brand love in the meantime is also important.
Now that we have established the fundamentals, what else should you look out for if you are looking to crack the customer loyalty code, just like the small coffee shop owner?
Here are two trends that we believe will change the face of rewards programmes:
The rise of micro-level loyalty with location-based rewards
Location, location, location. Mobile-first consumers lead different lives, have different habits, preferences and pet peeves. For brands to cut through the clutter and make a real difference, tapping into the rise of vicinity-driven rewards can reap you the most returns on investment.
Contrary to popular belief, these insights do not necessarily require a major spend. For the small business owner, a targeted micro-level loyalty programme could be the key to seeing the best returns and real engagement with potential customers.
As a merchant, consider tying up with platforms such as Facebook and Grab, which offer you access to deep troves of location data and vast pools of users, allowing you to be smarter and more strategic when it comes to targeting the right rewards to the right people at the right time – which is when they are around the corner from you. The platform you partner with should be able to do a few things for you – generate traffic to your business and allow you to have real-time visibility of transactions in order for you to ascertain which offers are working best. Most importantly, they should enable your micro spend to go a long way.
What these platforms have in common is a vast user base, location data and communications channels, so they can push notifications out on your behalf. Consider this example – Pizza Hut worked with O2 in the UK to push out targeted offers. Half-mile geofences were designated around approximately 340 Pizza Hut locations across the U.K., and SMS messages were sent to the target audience with deals for Happy Hour, Lunch Buffet and specials like unlimited salads or Kids Eat Free. Each SMS message was dynamically created in real-time using the location for the Pizza Hut closest to the subscriber, where the price of the deal was set relative to the location. The result? Over 301,000 text messages were sent to O2 subscribers during the mobile campaign. Mobile was found to be the most effective channel as compared against TV, Radio, Facebook, Digital, Out of Home and ATM – it was 142% more efficient in delivering incremental sales revenue than the measured campaign average.
Surprise and delight your most valuable customers
One of the biggest challenges for any brand today is to harness the customer insights from digital technology while maintaining the intimacy of a mom-and-pop shop. Social media and rewards platforms offer a lot of data about your consumer's spending behaviour and preferences, but the difference-maker is how you leverage the data to deliver a personalised experience and make people feel cherished.
In our coffee shop example, the traditional way of delivering delightful micro customer experiences might have included knowing which specific coffee regular customers order every morning and at what time – is it a skinny flat white at 8.30am or is it an Americano with eggs to-go at 9? – and having it ready as they walk through your doors. These little things matter, as you build brand love through insights into what customers care about and love.
Today, brands use data and experiential marketing to provide insight and intimacy, but with a twist. An example of data-driven personalisation is how beauty brand Sephora uses data from its social media and e-commerce platform to identify top tier customers and offer them emotional experiences through exclusive events with previews of new products.  For the coffee boss, this could translate into using check-in and transaction data from its rewards platform to offer a Free Breakfast Day redemption for customers who have hit their 100th cup of coffee, or other meaningful and customized experiences.
Find the right partner
While you may not have big budgets to produce wearables for your customers (who may just be ordering the same coffee at the same time every day), what you can do is to choose the right rewards platform partner who can give you access to location data and a captive audience, which then allows you to push out relevant offers at amazing speed, and build brand love all in one go.
People may be fickle in this age of abundant choices, but if you ensure your customers are delighted with a personalised experience, they will always know who to go back to. That's what drives loyalty.
[su_box title="CONTRIBUTOR PROFILE" style="soft" box_color="#717171" radius="0"]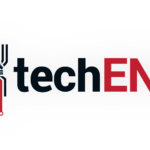 JASON THOMPSON

Managing Director, GrabPay Southeast Asia

Jason Thompson is the Managing Director, GrabPay Southeast Asia. He oversees the development of Grab's payments proposition and  technologies that will drive financial inclusion by increasing access to mobile payments services across Southeast Asia.
Over the last 15 years, Jason has taken on a number of senior positions at companies such as Euronet and Microsoft. Whilst there, Jason  helped build businesses in new markets and segments, as well as managed teams spanning across geographies and verticals in the digital
and channel payments space.
Most recently, Jason was the Managing Director EMEA & Asia for Euronet. In this role, he led Euronet's electronic payments subsidiaries in Europe, Middle East, Africa and Asia, developing Euronet's e-pay services to a full-service provider in the company's key product verticals.
Jason and his family are embracing the adventure of living in SEA. He considers it a humbling and rewarding experience to build a business to help solve the issue of financial inclusion in the region.
[/su[/su_box]
---
Also published on Medium.