Earlier in the year, Acer launched something that the market has been demanding for years. They launched a separate brand that caters for a niche segment. Still, the segment is a very important segment. They birthed a brand that caters to the creative market. They birthed the ConceptD brand.
At the time of launch, Malaysia was not set to be one of the regions to take on the ConceptD brand of products. That also means that the Malaysian creative industry still had to be stuck with using powerful gaming PCs with sub par displays for their work. They had to resort to plugging it into a more expensive display. The only other issues is that the GPU is not actually built for rendering heavy graphics, not industrial enough.
Today is a day for the creative industry to rejoice though. Today is the day that the Acer ConceptD brand officially lands in Malaysia. Today is a good day for creators all over Malaysia.
This slideshow requires JavaScript.
The Acer ConceptD brand is comprised by a number of products that are specifically built to create and produce. Some of those products are of course specific type of display units with ultra accurate colour reproduction and super high resolution. Half of ConceptD is also occupied by specific desktop units built specially for creation, including video and animation production. Then there are the notebook PCs that helps you create wherever, whenever.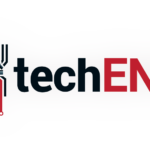 For creators, the GeForce RTX series is adequate at most. For more rendering power though needs something more powerful. Some of these ConceptD are powered by industrial, workstation level NVIDIA Quadro professional GPU for that purpose.
This slideshow requires JavaScript.
This slideshow requires JavaScript.
This slideshow requires JavaScript.
This slideshow requires JavaScript.
Colour accuracy is everything in the creator's space. It is especially important for videographers and print artists. Of course, resolution is up there too in their list. The displays on Acer's ConceptD are Pantone certified with Delta E<1 and 100% Adobe RGB colour gamut. That means an ultra-accurate display that pushes out almost real-life representative colours. You can opt for 4K UHD displays too if you need. Thanks to the professional grade GPU, videographers need not worry about slow rendering times.
This slideshow requires JavaScript.
Now for the little things that makes a creative studio a productive workspace. Creators can be very sensitive to visuals. The go to concept these days is to go for clean, simple designs. The Acer ConceptD brand builds itself around that concept. Their hardware is designed to fit right on the office desk and not look awkward. The wood finish on the ConceptD 500 is a real nice touch. Oh, and it is functional too, there is a built in wireless charger on the surface. Functionally beautiful, yes.
This slideshow requires JavaScript.
Then there is the problem of noise. A noisy workspace is not a productive workspace. The Acer ConceptD has to pack all the horsepower of a high-end Predator PC minus all the noise. All the notebook PC and desktop PC in the ConceptD line-up screams at less that 40dB. What is 40dB? 40dB is what you get in a library usually. Quietly powerful, check that box.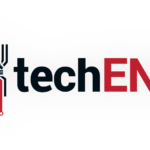 The ConceptD PC product range starts from the Acer ConceptD 3 Pro notebook PC (MYR 5,999 onward), ConceptD 5 Pro notebook PC (MYR 6,999 onward) ConceptD 7 notebook PC (MYR 9,999 onward), ConceptD 7 Pro notebook PC (MYR 8,999 onward), ConceptD 9 Pro notebook PC(MYR 18,999 onward), and ConceptD 500 desktop PC (MYR 7,999 onward). They have monitors too of course, the CP3271K P UHD 144hz display (MYR 3,999) and the CP7271K P UHD Pantone Validated display (MYR 6,999) to complete the set. Of course there will be more ConceptD products made available in Malaysia. For more information regarding the Acer ConceptD products, you can head to their website.