Computex hasn't even started and AMD comes out of the gates with a powerful announcement which could see them take crown of industry leader when it comes to processors and silicone. Dr. Lisa Su took her time introducing a whole new slew of processing achievements and offerings. One thing is certain: AMD has its eyes fixed on becoming the industry leader when it comes to processor technology.
New Architecture for a new Generation
AMD started making headlines with their new Zen architecture when they started adopting it about 3 years ago. Their Zen architecture allowed the company to produce processors that could offer better performance without the power consumption which followed. With the initial wave of offerings, the company saw incredible uptake thanks to its price and also the performance that it could deliver. Now, at Computex 2019, AMD announces their new Zen 2 architecture.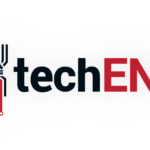 CEO, Dr. Lisa Su, announced earlier at CES 2018 that the company's successor to their Zen and Zen+ architecture was completed. The new architecture adopts the cutting edge 7nm fabrication process which allows for better power efficiency. This 7nm fabrication process is paired with the 14nm chiplet to bring an even more power packed processor.
In her Keynote at Computex 2019, Dr. Lisa Su said that the Zen 2 microarchitecture outperformed even her engineers predictions with a whopping 15% compute performance increase. That said, the new Zen 2 architecture will now enable AMD to scale and provide more cores for faster processing.
Third Generation AMD Processors – EYPC "Rome", Ryzen & RX5000 series
With a more efficient fabrication process, AMD is also introducing a whole new line up of processors. The company started off by highlighting its data center and supercomputer processor line up – the EPYC. AMD's Epyc processors are becoming even more common in large data center and server infrastructure with companies such as Microsoft, Dropbox and more adopting it.
That said, the new second generation EPYC processors, code named "Rome", is the first offering that was highlighted. The new AMD EPYC processors and are more power efficient and have better performance than their predecessors. It was with this technology that AMD was able to create a supercomputer capable of 1.5exaflop processing which is set to revolutionise multiple industries thanks to the immense power it has. AMD showed this off with a live demonstration of the cloud computing platform by rendering a live molecular interaction simulation. The simulation outperformed a competitor processor.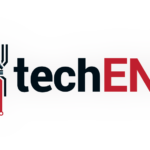 With the new generation of AMD processors also a big anniversary for the company. Taking the stage, Dr Lisa Su announced that in conjunction with the company's 50th Anniversary, the new generation of Radeon Graphics Cards would be named RX5000. The new graphics processors will be using the new "Navi" architecture which has been in the news for quite a while now. The new architecture has been proven to deliver even more performance and be more power efficient than its predecessor. It's also powering the next generation PlayStation. The new Radeon RX5000 series is able to take on the competition beating out NVIDIA in a head to head show on stage. The RX5000 series is expected to hit shelves in July.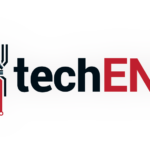 In addition to the graphics, AMD also showed off their third generation Ryzen processors. The new generation of processors will continue to use AMD's AM4 socket providing a more affordable option for consumers should they want a performance boost. The AM4 socket has been in the market since the first Ryzen processors were announced and they have the unique promise of being future-proof thanks to AMD's commitment to it. The new Ryzen processors now include the Ryzen 5, Ryzen 7 and the brand new Ryzen 9. The new Ryzen 9 brings performance at an affordable price point. It has 12 cores and can out perform Intel's Core i9 processor by 16% – a benchmark which was shown on stage. The new Ryzen processors are priced as follows:
Processor
Price
AMD Ryzen 9 (3900X)
USD$499 (MYR

2,074.54

)
AMD Ryzen 7 (3800X)
USD$399 (MYR

1,658.78

)
AMD Ryzen 7 (3700X)
USD$329 (MYR

1,367.76

)
AMD Ryzen 5 (3600X)
USD$249 (MYR

1,035.18

)
AMD Ryzen 5 (3600)
USD$199 (MYR

827.309

)
RDNA Lays the Foundation for the Next Decade of Gaming Graphics
AMD isn't backing down when it comes to graphics. The company announced that together with the new RX5000 series of graphics, they're introducing a new architecture called RDNA. The new architecture is set to take center stage with the "next decade of gaming graphics". This architecture will bring even more performance capability and help with production with a more streamlined production process. In fact, Dr Lisa Su showed off the first GPU with RDNA – the Radeon RX5700. The GPU gave the RTX2070 a run for its money.