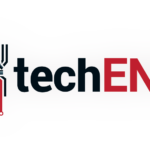 A handful of companies have joined forces to ward of trolls in the tech industry. According to report in Re/Code, Google along with other corporations such as Canon and Dropbox, are taking part in the License on Transfer (LOT) network. The companies are looking to gather together near to 300 000 patented assets. The companies on top of that are promising each other licenses whenever any one of the patents are sold. Why this sudden band of brothers? The corporations are looking to finally put a stop to their patents falling into the hands of patent trolls.
In 2012, we saw at least 60% of patent cases started by these patent trolls so we know for a fact patent litigation is nothing foreign to American courts. However, these litigation actions are causing a huge amount of money for the tech industry. To put an end to this, the LOT initiative was formed.  The LOT, lead by Google legal director Eric Schulman, is a portfolio-wide initiative, and applies to patents that are transferred.
Brett Alten, Dropbox's IP counsel explained that the LOT is an inclusive model that favours neither small or big companies. For smaller companies, the model looks to ensure immunity when larger companies sell or transfer assets out of their networks. Why does the model protect large companies as well? This is due to the fact that the LOT prevents situations when smaller companies sell off their patents to trolls before going under.
The sudden initiative by the tech band of brothers will not affect any closed or ongoing patent litigation. However, it will prevent any future litigation from happening.
Now this is what I'm talking about! Coming together to defeat a common enemy is a good step for the tech industry.
Source: Recode
Via: TechnoBuffalo