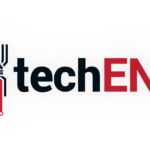 1. Fuss-Free Ride to Your Reunion Dinner!
The most important day of any Chinese family when it comes to the Chinese New Year is the reunion dinner. We all know this to be a fact and the family reunion dinner is always sacred be it having it at home or even out. These days though it is not uncommon to have these reunion dinners out of home and in restaurants with a larger space to fit your big extended family.
But imagine this, you go to the restaurant at your reunion dinner and proceeds to the parking. The parking is full. Sounds familiar? Why not double park? No, that is going to leave a saman on your window. Ask valet? That's expensive.
Why not Grab a car there? Or whatever ride hailing service? Even a Taxi if you need. Sure there is the problem of traffic which is always a problem in Malaysia. Think about this though. You do not need to find parking at all or even pay valet fees just to park your car and see your grandma at dinner.
How to go home? Same way you came! That way you can even rest and relax in the car while your driver takes you home comfortably.
2. Chinese New Year Hampers for Your Friends and Family
Visiting your relatives or friends can be quite stressful especially when you have nothing to give as. It is a must for us to bring some small items or cookies, or whatever not as gifts when you go over as it shows a sign of courtesy. That is also culture for you; before you collect your 'Ang pow'.
There are still plenty at shopping malls and even supermarkets at this time with heavy discounts too. But the problem now is getting there. Parking can be terrible.
Again, why not just pick up your smartphone and just click on your ride-hailing app? That saves you plenty of time and petrol money. Oh, of course you save the trouble of getting your car dirty to wash it again.
3. Delivery Services Are Your Saviours
Sometimes, no matter what it is your work will not let you escape too long. So you have to be back at work by the third day of Chinese New Year; you have no time to visit and deliver your gifts to your friends. Understandably, visiting your friends and relative while you need to work is quite impossible. But delivering your bought hampers still can happen.
There is no shortage of delivery solutions these days. You can either send it via traditional manners, with your office courier. That means that you are wasting company resources for personal gains though which is a frowned upon thing to do. So go to the post office to send it? No, if you do not go for express shipping it will not arrive in time and you have to spend time at the post office. You might as well just take the time off to visit your intended recipient and hand-deliver the gift.
No, you do not have to do any of that. All you need to do is pick up your phone and get on either Go Get, or SEND, or even GrabExpress. While we are quite familiar with GoGet and SEND; GrabExpress is Grab's new delivery solution for you. So now you do not even have to go anywhere to send your hampers and gifts over. You just bring it with you, or leave it at home with your wife or whoever at home; and call a delivery guy to personally pick up your gift and personally deliver it to let the recipient know you are still thinking of them.
4. eWallets Are Your Life Savers!
Wallets are overrated. No, we just forgot our wallets at home. Anyway, let us not dwell on that. We still can pay for the dinner. How? With our smartphone.
The amount of eWallets in the Malaysian market is bordering terrifying if we are being honest. There is however a benefit to that though. For one, with the amount of shops and restaurants accepting eWallets these days you will never have to worry about not having your physical wallet with you. Just maybe do not say that to your wife when she ask about the wallet she bought you.
With GrabPay you can get mandarin oranges from Durian SS2 with MYR8 discount while stocks last (until 3rd March, 2019). Of course you have to use GrabPay Credits. You can get dessert too though from Teowchew Chendul outlets. With GrabPay credits you can get MYR8 off any a la carte orders.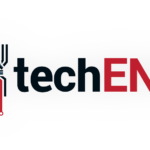 5. Food Delivery is Never Too Late
Oh no, you are in-charge of the dinner; but you have no time to prepare – for whatever reason. Disaster; dinner is tonight and there is no food prepared for the family. What do we do? We got your back.
There is no shortage of food delivery services these days. The biggest one you might heard of is GrabFood. Of course there are others, but it really depends on you what you want to eat. Different services has different partnering restaurants and what not.
For GrabFood though they have more than 200 eatery partners and you can even order your Lou Sang dish on GrabFood. With a minimum spending of MYR40 for Yee Sang items at selected outlets in GrabFood, you can get up to 8 free deliveries on GrabFood for future orders (with Grab code).
If you do use Grab as well you can buy something called a Prosperity Pack for MYR0.88. What is it? The Prosperity Pack is the deal you have been waiting for. With the Prosperity Pack you get a free Grab ride, MYR6 Shopee voucher, MYR5 of McDonald's Prosperity Burger value meal via GrabFood, and more! Grab really has your back this Chinese New Year.