Going to concerts can be a very frustrating experience. It is to us at least. We do not like being stuck in the middle of sweaty people crammed up in a hall or open field, getting your ears burst by a whole bunch of people screaming in your ear. If you get the regular tickets, you barely get to see the performer anyway because it is so far away. Your photos also will turn out bad because there is not enough light and you are so far away. Your star will turn out to be a spec of dot in your photo. 
What if we tell you that it does not have to be the case anymore? What if we tell you that you can even do it with a smartphone? No need to spend money of expensive DSLR gear or expensive telephoto lenses that are super heavy too. 
Smartphones of today are powerful enough that they take photos with even more details that some entry-level point and shoot. Of course, you pay more money for the higher-end smartphones. That is not the point though. We already have smartphones with optical zoom technologies that we never expected five years ago. 
But smartphone cameras can do even better than just a regular 2x zoom. Well, 2x optical zoom is so 2018 anyway. A certain brand showed their own 10x lossless zoom in the MWC 2019 conference. We have yet to see that technology in any of their current line-up though. 
The older Huawei P20 series and Mate 20 Pro also scored 109 points on DxOMark, a testament to the photography performance of the flagships. At its launch also, the Huawei P20 Pro held the highest DxOMark score. So replacing the photography flagship is going to be a tall order in any way. 
That technology sounds to good to be true in a smartphone; because at some point it is. What if we can tell you that it is not a fairy tale though – there is a brand new Huawei that can do more than 10x zoom and still retain superb photo will exist. No, not eventually; pretty soon – 26th of March, 2019 soon. The Huawei P30 series is coming.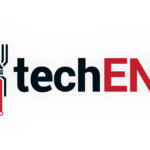 We've teased it to no end, so you would already know that the Huawei P30 is going to be launched in Paris on the 26th March, 2019. The Huawei P30 series will trump the Huawei P20 in terms of camera technology. That is how it has always been anyway. 
Last week we saw Blue coming to Malaysia and we saw first hand the capabilities of the upcoming Huawei P30 camera with the super close-up shot. You can see their faces on the photos as if you were in the front row of the show.  
We see that again with Wang Lee Hom coming to Malaysia. In the super close-up shot, you can clearly see Wang Lee Hom's guitar and violin. Even our eyes are not as sharp as the camera in this case. If you are not in the front rows you usually cannot expect to see the details on the performers face or even their instruments if you do not look at the big screen. That usually focuses on their faces anyway.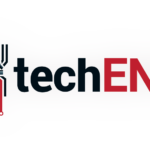 The shot that we see here clearly shows Wang Lee Hom's guitar and facial features. Of course, it is not a pristine image free of image blurring. But considering that this is a smartphone with regular lenses, this type of shot is never heard of.  
What does that prove? It proves that you no longer need to invest in a DSLR system to get a good telephoto image. Of course, if you have a DSLR with a telephoto lens you will get a better image. But that will cost a lot more and it will be much heavier than a smartphone. That is "rewrite the rules" for you. 
Huawei is releasing the Huawei P30 series on the 26th of March, 2019 in Paris. They showcased the 1TB backup external hard drive last year when the Huawei Mate 20 series launched. That backup drive might be a bundled gift when you become some of the first people to get the Huawei P30 series device in Malaysia. Will we get it? We do not know yet, we have to wait to find out too. For more information you can check out their site here. You can get the latest news and promotions from Huawei you can even check out their Facebook Page. 
*DISCLAIMER: This is a paid advertorial by HUAWEI TECHNOLOGIES SDN BHD. It does not reflect the opinions or views of the techENT editorial board or writers. *