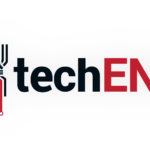 Chromecast is a thumb-sized media streaming device that plugs in the HDMI port connecting it to the TV. Simply by using an Android Phone, tablet, iPhone, iPad, Mac or Windows laptop, or even Chromebook, users get to cast favourite entertainment and apps right to the big screen.
Since Google is expanding the list of Android devices to be able to mirror their screen to Chromecast, Sony find themselves in Google's expanding list. The Sony Xperia Z3v, Z2 and Z2 Tablet can now experience mirroring their display through Chromecast streaming devices.
Essentially, the Nexus 5 was the only official, non-rooted phone to be able to mirror into the big screen. The good thing now is that Google has now listed 19 devices that can cast their screen from the Chromecast app to Google's streaming port. These includes the 3 Sony devices to be on the list.
Last October, the Sony Xperia Z3 and Z3 Compact found their way into the supported list of devices. This was unexpected for Sony's latest flagship and flagship-mini. Verizon is a little too late to be in the game, but their latest version of Sony's latest flagship Z3 and Z3v have finally made the cut.
For Sony Xperia Z3v, Z2 and Z2 Tablet users, you can try out mirroring into Chromecast and let us know what you think!
Source: Android Authority