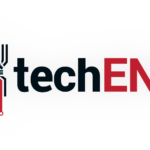 It is believed that China is joining Google in the Play Store world, which Google announced that developers in China will now be able to offer both free and paid apps in the Google Play Store. The Google-powered OS focuses on markets like the United States, which centered around the search giant services like Drive, Maps, Play Store and many more. After all, a large fraction of the world uses Android in the AOSP form or a different OS experience to completely vacant the Google apps services.
It was said back in October that Google was slowing down their AOSP Android surge in the developing markets, making it easier for smaller competitors to get their products certified from Google. That is why Google is targeting markets in China which Google plans to launch their version of its Google Play app in China. An ample of Chinese mobile devices are not officially supporting Google services, except those who bought their devices from other markets and similar sources.
A handful of people has insight of the plans that was made in Google, hoping that the change will introduce an official Google Play app in the Chinese market. Having said that the Chinese government and Google are not always on good terms, since the Chinese government haven't approve anything. But representative from Google and the Chinese government have been in unofficial talks for years.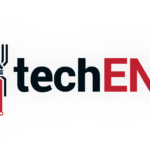 We all know that China's market is an enormous one, and when Google tries to enter it, it would be hard for them to directly influence the market. But by slowly building their way up in China with Google Play, they might reach out to new consumers and gradually attracts them by it. And with Google Play slowly enters the market, Google hope to introduce more of their services in the future.
Apart from the finance facet, Google fears that the Chinese app stores and non-certified-Google devices are a security nightmare on Android. Yet, a vast majority of Android malware comes from unofficial marketplace in China's app. Google provides China an option to force their competitors to take malware seriously, with more filtering, this could improve the Android's security in China.
But the big question we all been asking; is there room for Google Play in China? Most of us knows that Google Play can't live with Android, as the Chinese consumers knows that without Google Play there's already a number of dynamic entrenched markets available out there. But Google plans on altering their Google Play experience to make it more engaging to the Chinese consumers. One of it is not using Google's account in their version of Google Play, as well as limiting their political controversy in the store's self-censoring content.
It is unclear when Google Play will be released in China, though if it hits the market, Google Play will open ways for consumers to use it more. Let us know what do you think about Google's plan on collaborating with the Chinese government and established a great market in China?
Source: Android Central, Android Authority