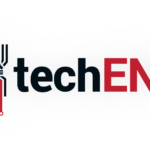 China authorities are at it again. Viber is going to be the giant's next victim as reports have been surfacing that users are not receiving messages or unsuccessfully sending messages. This was what happened to  Line, KakaoTalk, and Instagram before the big Great Firewall fell and blocked the services completely.
Something is preventing messages from being received and the sign up page for Viber is not functioning. Users who want to sign up are greeted with a message that says that the user is unable to connect to network. However, there are reports that say Viber is still working on China's Unicom's 3G network.
GreatFire.org which is China's firewall watchdog has yet to confirm if this is the work of the authorities. The current rating is that the app is 64 percent blocked implying that most users can't use the service properly. However, reports are still contradictory as the app is Viber is not completely blocked off.
This might just be the handy work of the Chinese government once again tightening the reigns on security and control over social media and communications!
Source: Low Yat