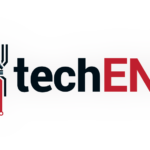 Samsung's offerings in the home electronics space is about to get better sounding with their new addition, the Samsung NW700 Sound+ Soundbar. The NW700 joins Samsung's pre-existing line up of superb sounding Soundbars.
The company has over the past years released soundbars that provide amazing sound quality and redefine the form factor for powerful, great sounding soundbars. This couldn't be more evident that with the K950 which was also one of the first Dolby Atmos certified soundbars on the market.
The new Samsung NW700 Sound+ soundbar replaces Samsung's award winning MS650 Sound+ Soundbar. The new NW700 Sound+ brings some of the latest features in the home sound system space including distortion-cancelling, wide-range tweeters and multi-speaker control which is developed by Samsung's own Audio Lab in Valencia, California.
The NW700 Sound+ Soundbar is Samsung's slimmest soundbar to date; coming in at only 53.5mm in width. The new, slimmer form factor allows the soundbar to blend in seamlessly with wall mounted TVs including Samsung's own line up of QLED Smart TVs.  The soundbar comes with a 3-channel system and slim sound technology which allows users to experience the whole soundscape of their movie or music. The new slim sound technology also incorporates a subwoofer within the slim body of the NW700 which eliminates the  need for an external subwoofer. Users will be getting a fuller, more dynamic experience with the new soundbar.
The new NW700 bridges the need for a visually pleasing sound system which allows users to have a more unified and harmonious interior. It is also packed with some of the company's latest and greatest sound technologies. In the past, these technologies have been recognised for their ability to produce powerful bass as well as a cohesive soundstage and impressive clarity.
The Samsung NW700 Sound+ supports three sound modes: Standard, Surround and Smart. The Surround mode allows users to immerse themselves in the soundstage created by the content that they are consuming while the Smart mode allows the speakers to dynamically adjust the surround and volume to give users the best possible experience with their content without hassle.
Availabillity and pricing of the Samsung NW700 Sound+ has yet to be announced for Malaysia. However, given the price point of the MS650, we expect that the Soundbar will cost between RM1,500-RM2,500. Stay tuned and we'll keep you up to date.
---
Also published on Medium.