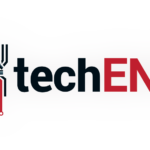 ZTE announced in late 2016 that it would turn to the public to source for their next big idea. They launched a crowdsourcing campaign which allowed anyone to submit their own novel ideas for an upcoming ZTE device.
Taking the stage at CES 2017, ZTE announced that the crowdsourcing campaign has culminated in a Kickstarter project with the official name ZTE Hawkeye.
The ZTE Hawkeye, once called Project CSX, will have 2 hallmark features which ZTE believes will set the device apart from the competition. The first is a self-adhesive case which will allow the phone to adhere to most flat surfaces.  Speculation points to the casing being able to stick to mirrors, drawing boards and the like. This would mean that you'll be able to watch that cat video or makeup tutorial on YouTube while applying makeup.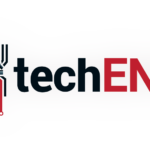 The other hallmark feature is iris tracking. The ZTE Hawkeye will apparently be able to interpret and translate eye movements and gestures into specific commands for the Android system to execute. While we may have seen some iteration of this technology in other devices, ZTE believes that the version shipping with the ZTE Hawkeye will be one of the more refined in the marketplace.
Other than that, the ZTE Hawkeye looks like any other run of the mill Phablet. It will come with a 5.5-inch Full HD display, dual SIM capabilities, dual rear camera sensors with different focal lengths, a "large" battery and a rear fingerprint sensor. It will also run on the latest iteration of Android Nougat.
The Kickstarter project started immediately after their announcement at CES with a goal of USD$500,000 (RM2.23million) in 44 days. There are 40 days left on the clock with only USD$33,638 funded. Backing the Kickstart will entail buying a retail unit of the ZTE Hawkeye at USD$199 (RM889.73). Backers will receive an adhesive case and will get free shipping.
The device is expected to ship in September 2017 upon successful funding. No word yet on what would happen if their goal is not achieved. But why wait, take a look at their Kickstarter page and back them! It's literally the first crowdsourced device!
Source: Kickstarter