Display technology takes another step forward with the new commercial micro LED displays by Samsung at CES 2019. The South Korean electronics manufacturer introduced its first commercial offerings with micro LED technology last year at CES. The company showcased its prowess to bring even higher resolutions to smaller screen sizes with cutting edge micro LED technology.
This year at CES in Las Vegas, the company pushes the boundaries with a new, more home-friendly 75-inch 4K display consisting of modular micro LED panel. The new panel allows new smaller panels with even higher resolution. The panels introduced by Samsung are modular and allow users to be able to expand their viewing surface by simply attaching the the modular panels to each other. To showcase the potential of the technology, Samsung also announced a 219-inch The Wall display. Similar to their The Frame displays, The Wall is, as its name suggests, a display unit large enough to cover an entire wall.
Better Contrast & More Vibrance with Micro LED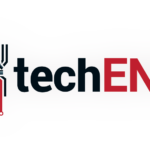 The new display technology allows users to get better picture quality and even more versatility. The modular, borderless nature of the panels allows users to seamlessly attach more panels to cover larger areas. The same modularity allows the panels to have an even more versatile applications which can cover unconventional aspect ratios such as 1:1, and 32:9 with ease. The panels from Samsung are able to optimise the picture quality even at these aspect ratios and at large sizes to allow the best picture quality possible.
The micro LED panels consist of arrays of microscopic LEDs which form the individual pixel. This new way of creating a pixel allows the panels to have better contrast, increased response times and increased energy efficiency compared to regular LCD panels. This results in better picture quality, possibly even more accurate colour reproduction on micro LED displays.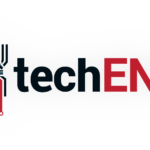 Samsung will be continuing to push their micro LED displays as 8K displays continue to make it into the commercial market. Their micro LED panels have already been making it into the market in forms such as the Onyx Screens in cinemas. However, the new 75-inch form factor shown off at CES 2019 is the first micro LED TV from the manufacturer. The more friendly 75-inch form should be an indication that the technology is ready for mass market and also making its way to the mass market in the near future.