Consumer Electronics Show (CES) 2019 is upon us! Dell has just made their announcement recently. What an announcement though. They made not one, not two, not even three product announcements. They even made an announcement for the gaming side of things with Alienware. In total they announced five products for the year 2019. Well, it is CES 2019.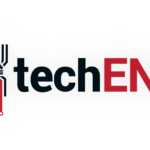 They kick off their announcement with their more regular products for the regular consumers or even the corporate market. In that we saw what Dell claims to be the smallest 14-inch laptop in the market when it is launched. For one, it does look small in a regular 13-incher's body. It will be one of the lightest too when it is launched later in March thanks to its aluminium body. It is none other than the Dell Latitude 7400 2-in-1 notebook.
The Dell Latitude line has always been the road warrior's favourite in Dell's product line-up. It was made to be the lightest and most compact laptop line in Dell's product offerings. For the 7400 2-in-1 notebook Dell is also aiming to make it the longest lasting 14-inch notebook in the world too with up to 24 hours of battery life from the 78Wh built-in battery. The battery packs Dell's great ExpressCharge technology that charges the Dell Latitude 7400's battery up to 80% in a single hour. That is faster than even charging your smartphones these days.
As with Dell's other new products the Latitude 7400 has Dell's ExpressSign-In with facial recognition. Of course if you are a working professional, you would appreciate this feature. Facial recognition not only makes your workflow faster but it is cool to have as well; it was brilliant on smartphones, why would it not be great on a laptop, we want it.
The new Dell ExpressSign-In though now has a new proximity sensor powered by Intel's Context Sensing Technology. What that does for the Latitude 7400 to do is log-out from your account automatically; with black magic. Well, not really black magic. The proximity sensor detects motion up to 3 Metres. When the Latitude 7400 detects you moving away it automatically logs you out and goes back to log in screen when you come back to it. It is that clever; another feature we wish we have.
Of course the Latitude is built in the name of portability. It is built for those who never stops on-the-go. So when it is launched, not only it will powered by Intel's 8th Generation Core processors paired to the Intel UHD 620 integrated GPU and up to 16GB of RAM. It can also be fitted with a SIM card adapter with Cat16 LTE for super-fast internet on-the-go. The LTE antenna is also self-adjusting to get the best possible signal to get the smoothest LET experience.
The next on their announcement list is the Dell Inspiron 7000 2-in-1 notebook. You can get them in either a 13-inch or 15-inch display flavour. It has a brand new feature that is also a first in the world; a pen holder that is integrated in the hinge of the 2-in-1. What that means is the Dell Inspiron 7000's body is free from any sort of holes.
The next on their announcement list is the Dell Inspiron 7000 2-in-1 notebook. You can get them in either a 13-inch or 15-inch display flavour. It has a brand new feature that is also a first in the world; a pen holder that is integrated in the hinge of the 2-in-1. What that means is the Dell Inspiron 7000's body is free from any unnecessary vents or compartments.
You do not even have to crack your heads on where to put your stylus or be afraid of losing the pen; you just need to put it on your hinge and away you go. There is not even a clever clicking mechanism, you just place it on the hinge and it attaches itself without any fuss. The stylus then will always be accessible in whatever mode you choose to use the Latitude in.
Security wise, you get the usual Windows Hello stuff. It even has that integrated one-touch fingerprint button to turn your device on or off. That in turn also signs you in immediately. It is even integrated to the keyboard so you do not have to have a separate button for power.
The problem with laptops that are built to be so thin is thermal issues. It is fine if you use them on the table but when you put them on your lap, it burns your skin. The Dell Latitude knows though when it is placed on your lap; so when you put in your lap the Dell Latitude will adjust its thermal performance to ensure that the aluminium body stays cool and comfortable. When you use it on the table the Dell Latitude wrings out maximum power for maximum performance out of the 8th Generation Intel Core processors.
Then there is the award-winning Dell XPS 13 which is now even better than ever. The 13-inch laptop before this was touted to be the most powerful 13-inch notebook in its class. The 2019 Dell XPS 13 is also going to be exactly that; the most powerful 13-inch notebook in the world. It packs up to 4.6GHz of processing power with Intel's 8th Generation Core i7 processors. While only packing the Intel UHD 620 GPU the Core i7 is one powerful Processor still. It also has up to 16GB of RAM to play around with for things like video processing and graphic desgins.
You can even kit it out with up to a UHD 4K touch screen display fitting of the Core i7 processor. The Dell XPS 13 also has up to 1TB of SSD for all your storage needs. Of course they have made the Dell XPS 13 even smaller. How? The smallest webcam fitted on a notebook to date – a 2.25cm diameter hole thing that is placed above the display.
That small footprint for the HD webcam allows Dell to fit their InifinityEdge display as close as possible to the edge of the machined body. That also solved the problem of having awkward angles from the webcam placed at the bottom of the display or even integrated withing the keyboard.
What makes the Dell XPS 13 even more versatile is its Dolby certification. The InfinityEdge display is Dolby Vision certified. That means the display pushes out extra vivid pictures, with perfect brightness, great contrasts, and sufficiently saturated display for immersive entertainment even from a mere 13-inch.
That leads us to the Dell Cinema experience which has been one of the best standard for entertainment feature on a Dell 2-in-1 PC. For 2019 they have announced the launch of Dell Cinema 2.0 with CinemaColor 2.0, CinemaSound 2.0, and CinemaStream 2.0.
CinemaColour 2.0 on any Dell PC now means Dolby Vision for the display. That means richer colours, deeper blacks, and more detailed, vivid pictures while watching any movies on the PC.
What is a great display without great sounds right? This is where CinemaSound 2.0 comes in. With CinemaSound 2.0 Dell's devices automatically adjusts volume, bass, and dialouge for the best movie or listening experience regardless of its position. The Waves MaxxAudio NX is able to to track its user's head movement and position via webcam to provide real-time 360 audio enhancment. That would correctly align the user's listening experience realtive to the position giving a more immersive movie experience.
Then there is CinemaStream 2.0, Dell's streaming priority service for the stream-centric world we live in these days. Dell's streaming technology prioritises network traffic to maximise and optimise video streaming and chats bandwith for the best video quality and minimal buffering. That also means high-quality stutter-free movie and video chat experience.
All the new 2-in-1 PCs by Dell too features the new Dell Mobile Connect software. To those unfamiliar with Dell's Mobile Connect software, it is essentially Dell's one-device-for-all solution to the digital world. It is a mobile syncing software essentially.
In our experience too it is the best mobile syncing software solution there is so far. What you can do with the Dell Mobile Connect software is control your device from your PC itself, so you do not need to even look at your smartphone when a message comes in, or even when a call comes in. You can answer calls, or reply a text message, or even use your smartphone's app via the PC.
The only issue with Dell's Mobile Connect now is that you cannot use Dell Mobile Connect in a VR environment. You cannot use it while playing Saber Beat or whatever that VR title is. That is cured with the new Dell Mobile Connect though.
The brand new Mobile Connect allows users to use their smartphones even while they are plugged into the VR environment. They can even use whatever apps they want in the VR environment with a 3D model construct of their smartphone's UI in the VR world. Of course they work via touch too.
Now that the consumer/enterprise market is covered, we move to something we also take very seriously – gaming. In this department, Dell's two big brands makes their mark in the gaming and eSports world; the Dell Gaming brand and Alienware brand. While the Dell Gaming brand in new to the gaming industry, the Alienware name has been a long-stanging gaming brand prominent within the gaming community. The Alienware brand name has also been regarded as one of the best gaming PC makers in the world. Of course they have a reputation to keep.
That drive to continue producing the best gaming PCs in the world shows in their new Alienware Legend design language. The ethos here is "purposeful innovation". That ethos bred to a brand new design identity that is touted to be bold and unique for the gaming industry. That also means gone are the boxy and sharp-ish designs of old gaming laptops. Gone are the weird industrial look of gaming laptops that can be intimidating and off-putting to the general market.
That design identity does not merely limit itself to looks though. The new Legend design language is developed to also enhance thermal performance more than anything. The Legend designs are also meant to make notebooks' constructions more resilient than ever providing an unmatched sturdiness and durability. All that while maintaining a slim and powerful looking body.
With the new design language also comes a brand new redesigned and improved Alienware Command Center app. The Alienware Command Center App is now much more powerful with GPU and RAM overclocking, a first for Alienware. The User Interface has also been revamped for more accessible power and simplified overclocking process.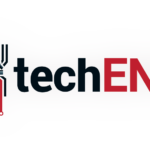 That Legend design birthed the brand new Alienware Area-51m gaming laptop. Touted to be the most powerful gaming laptop at launch late January 2019, the Alienware Area-51m is the first laptop to receive the Legend design treatment. The desktop replacement's GPU is also replaceable and upgradable. That means you can plug in new GPU cards when they are made available even if you bought your Area-51m last year. Oh, its processor is also upgradable so if you thought you bought the wrong spec you simply need to buy a new, more powerful processor and swap them out.
The Alienware Area-51m is so powerful thanks to Intel's brand new 9th Generation 8-core processor inside the sleek body of the PC. That powerful processor is paired to up to 64GB of RAM memory and NVIDIA's brand new RTX2080 (up to). You can configure the Alienware Area-51m with triple storage solutions too if you think two SSDs are not enough. All that power translates to games playing at Ultra settings and 60fps on the 17-inch narrow-bezel Full HD (1080p) IPS display with 144Hz refresh rate (up to). Not to forget you get NVIDIA G-Sync as well as Tobii's eyetracking technology to enhance your gaming performance.
Speaking of performance, the Alienware Area-51m has a Killer Wireless WiFi receiver that would ensure that you get the best multiplayer experience possible from your internet line. Well, it might be in the cost of other players using the same internet line, but anything for extra performance and advantage right?
The new Legend design also allows the Area-51m to increase its thermal performance by extracting 50% more perofmance while keeping noise 32% down compared to its predecessor. The new magnesium alloy Legend construction not only means that the Alienware Area-51m is lighter than nearly any other desktop replacements out there. It also means that the desktop replacement does not just come in black colour option. It comes in what they call 'Lunar Light' which is just white with some blue backlighting, and 'Dark Side of the Moon' which is essentially grey.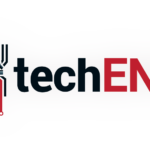 Alienware also introduced their new m17, the lightest and thinnest 17-inch gaming notebook ever in addition to the m15 gaming laptop. The Alienware m17 will be available at the same time with the Alienware Area-51m and will weigh in at just over two and a half Kilograms. It will come with Intel's 8th Generation Core i5 or i7 processors at introduction which means that it is already a powerful PC to begin with even paired to an NVIDIA GTX10 series GPU.
The m17 though will be paired to an NVIDIA RTX20 series GPU up to RTX2080 and 32GB of RAM (up to). That also means it will be one mean portable beast that screams winner anywhere you take it. You can even kit it out with up to 2TB out of dual SSDs.
Of course, the Alienware m15 is an outgoing model that is now out in the market with 8th Generation Intel Core i5 or i7 options. It also packs NVIDIA GTX10 series cards and up to 32GB of RAM. As the m17 is launched though the 15-incher will be available with RTX20 series GPUs.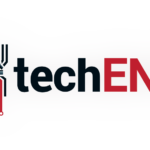 Then we come down to Dell Gaming with their G series. Early on last year they launched the G Series for 2018. At CES 2019 though we see the new G Series to take on the 2019. Welcome to the new G5 15 and G7 (15 and 17), Dell Gaming's entry-level gaming laptops respectively.
The new G Series for 2019 will be the thinnest Dell Gaming G Series laptops available once launches at the end of the month. We say entry-level but you can kit the G Series out to even shame the mid-range gaming brands out there. You can opt for up to Intel's 8th Generation Core i7 paired to NVIDIA's RTX2080 cards for all G5 15, G7 15, and G7 17. Of course the G7 can be kitted with Intel's 8th Generation Core i9 if you want.
All of the G series can come with Full HD 1080p displays with up to 144Hz refresh rates. The G5 15 can be opted with at UHD 4K display with 60Hz though alongside the G7 15. All of them can be equipped with dual storage solutions and up to 32GB of RAM if you need them.
The Dell Gaming G Series 2019 though gets a little bit of Alienware treatment. You get Alienware Command Center in the G series this time. The backlit keyboard is also now RGB instead of a single colour backlighting.
There were some additional announcements made by Dell's Alienware that has regards to the eSports world. They made even more commitment to eSports by opening a new Alienware Training Facility in the Netherlands with Team Liquid. The Team Liquid will also now be adorned with full Alienware line-ups for all sorts of things including competing in them. In turn, they will be helping with the hardware developments of Alienware.
Alienware also announced a partnership with Riot Games for their League of Legends title. In the partnership Alienware highlights that all their upcoming gaming PCs will be developed and optimised for the title. That is not all though, Alieware is now Leagu of Legend's Official Competition PC and display partner in some of the major League of Legends Championship Series across the globe. So these competitions will be held out with Alienware's Aurora G8 desktips and their AW2518H 240Hz monitors.
Now let us talk availability and price, the most important things in a purchase decision. The Dell Latitude 7400 2-in-1 PC, as said will be available early March 2019 onward for US$1,599 (MYR6,581). The Dell Inspiron 7000 2-in-1 will be available in the mid of 2019 with no official pricing just yet. The Dell XPS 13 will be available in February 2019 onward for US$899.99 (MYR3,704).
All Alienware's new products are supposed to be available 29th January, 2019 onward save for the Alienware m15 which is already available. The Alienware m15 with RTX20 GPU options will be available only after 29th January, 2019 too though starting at US$1,579 (MYR6,501). The Alienware Area-51m desktop replacement in either Lunar Light or Dark Side of the Moon options will start at US$2,549 (MYR10,489). The Alienware m17 will start at US$1,649 (MYR6,790). The Dell Gaming G5 15, G7 15, and G7 17 will start at US$999.99 (MYR4,115), US$1,099 (MYR4,523), and US$1,390 (MYR5,679) respectively. Those availability is for the United States though. There are currently no words yet on when any of these devices are arriving in Malaysia, we are hoping to hear more soon though.
---
Also published on Medium.