The Story of AMD is quite a grand one. It started out as one of the biggest competitors to the largest computing chip maker in the world – Intel. They have been favoured by the gaming community of old too. If you want raw processing power but do not mind dealing with some of the heat and therefore fan noise with the AMD processors – they make really good gaming computers. Sadly though that tight battle against Intel came to a great halt. Then, they continued the fight a few years ago with the introduction of their AMD Ryzens for desktop PCs. Last year they brought the fight to Intel's biggest market – the mobile industry; specifically the mobile computing solution, obviously.
3rd Generation AMD Ryzen Desktop Processor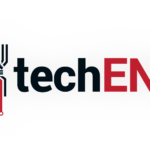 In 2018 as well AMD's desktop Ryzen solutions have made waves and have proven to be very popular with plenty of PC builders. Even the manufacturers love them. The second-generation AMD Ryzen processors have proven to be very capable performers compared to that off the competing solutions. 2019 sees the new  third-generation of AMD Ryzen for desktop though.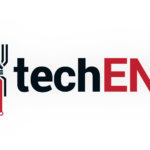 Expected to arrive in shores as early as mid-2019 the new Ryzen Processors are supposed to be even more powerful with their new AMD "Zen" architecture. It is also supposed to be more power efficient as well with the cutting edge 7nm production process.
Of course the Threadripper is a little over-the-top to regular people like us. It is even priced quite highly compared to everything else that we usually us. Of course, there are other options too with the third-generation AMD Ryzen. Some of the refreshed procesors are the AMD Ryzen 7 and AMD Ryzen 5 which are made for more regular people like us.
This though is not their biggest announcement.
AMD Radeon VII Nanometers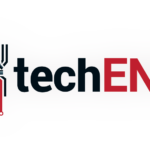 One of the biggest things you would find from AMD for this year's CES 2019 is their brand new AMD Radeon GPUs. Why? Not ray tracing like NVIDIA. They are still stuck to the more traditional GPUs. It is their new manufacturing process for their GPUs making the transistors even smaller at 7nm.
yes, the VII in the naming reflects the 7nm process. But that is not all though – the 7nm process makes the GPU even more powerful. Not to mention it is the first 7nm transistors GPU in the world.
How much more powerful is it compared to the GPU it is supposed to replace? It is up to 35% more powerful than the AMD Radeon RX Vega in terms of Battlefield (game) performance. It is 27% faster in video editing and rendering through Blender too. That also means smoother, clearer, better gaming experience especially at 4K resolution. Of course it supports AMD Freesync 2 HDR as well.
The AMD Radeon VII also will make an appearance in Dell's premium desktop replacing Alienware Area-51  notebook PC later on. You might even want to get this GPU alongside the upcoming Ubisoft game, "Tom Clancy's The Division 2" because Ubisoft is planning to bring AMD onboard. Although, the AMD Radeon VII can be one of the most powerful GPUs made so far; meaning it will handle any sort of games like a champ – in 4K HDR.
2nd Generation AMD Ryzen Mobile Processor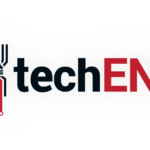 This year at Consumer Electronics Show (CES) 2019 they are hoping to make a biger impact for mobile computing in 2019 with their brand new solutions for mobile PCs with the 2nd generation of AMD Ryzen for notebooks. It is now the AMD Ryzen 3000 Mobile Processors as they know it. It is supposed to be more powerful than before -technically more powerful than the competing processors of its rival too. How much more power?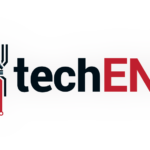 The second generation AMD Ryzen 7 3700U Mobile Processor is about 29% more powerful than its equivalent rival processor in terms of media editing. If that sounds blistering; because it is fast. But of course the top-end processor comes with a price. If you go for something more budget friendly like the AMD Ryzen 5 3500U Mobile processors – it is up to 14% faster than its rival in terms of web page processing. That may not sound like its that much but if your Facebook page takes 10 seconds to load on the other processor the AMD processor takes about one and a half seconds less to load up Facebook – that makes a difference when you try to make immediate posts.
What is even more impressive is that these powerful processor boasts supposedly longer battery life spans than before. That is almost twice the efficiency of the older processor. It even does 4K HDR video processing properly now. Apparently we will start seeing the first glimpse of these Ryzen Mobile processors in the first quarter of 2019 itself. ASUS has already confirmed that their second generation Ryzen Mobile Processor devices will be out in the second half of 2019. We also have to note that these processors still come with AMD's Vega GPU which is a far cry compared to Intel's integrated GPU's which are mediocre at best.
7th Generation AMD A-series
If you are looking at even lower budget platforms AMD even has you covered in CES 2019. They have announced their "Zen" architectured AMD Athlon platform which is technically a baby Ryzen. Beyond that though they released the 7th Generation of their A-Series processors for Mobile as well. Of course, these are catered towards powering the Chromebook series of devices.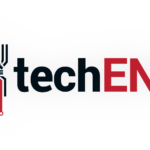 Even these offerings are supposed to be more powerful than their equivalent rivals as well. The range-topping AMD A6-9220C apparently outperforms its rival up with up to 43% faster speeds when it comes to web games performance. Web applications also supposedly is up to 24% faster than its rival.
2018 was an exciting year for both Intel and AMD as chipset makers. Especially for AMD when they started introducing their mobile version of processors. We even loved the AMD powered laptops that came out last year. The only issue was that there were not enough devices that came through to the Malaysian shores. Still; we really hope to see more of them in Malaysia. We have to remember that AMD's estimation as to the new AMD powered devices are for the North American market and maybe parts of Europe. There are no confirmed availability yet in Malaysia. Here is our fingers crossed hoping to see even more AMD products in Malaysia.
---
Also published on Medium.