It is the start of the year and again, the biggest electronics show in the world has kicked off in Las Vegas. It is the Consumer Electronics Show (CES) 2019 of course. Along with that comes the biggest brands in electronics with what seems to be what we might be getting for the rest of 2019.
That is where all the biggest brands in the world of electronics also come together to show what kind of guns they are selling for 2019. It is kind of a show where you browse through and decide how much you need to save, and how much you want to spend for the year.
Oh, yes. It is a geek's paradise along with a wife's greatest nightmare mashed in one. The show floor so vast and diverse you have to be mad to skip everything and see nothing there.
Of course, being one of the largest PC manufacturers to date, Acer had to be a part of the show right? It is a no brainer really. Thing is, while everyone else runs off and introduced a bunch of products; Acer focused their efforst in making an impact instead. Boy, did they make an impact with what they introduced.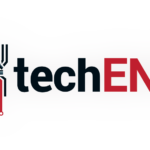 They introduced an All-New Swift 7 with 92% screen-to-body coverage area with Corning Gorilla Glass 6 protection for starters. Oh it is also one of the lightest and thinnest notebook PCs in the market today weighing less than 1kg and measuring less than 10mm in thickness. That while still having dual USB Type-C ports with Thunderbolt 3 support, a USB 3.1 port, and a DisplayPort 1.2 port.
So how does the Acer Swift 7 shoehorn a 14-inch Full HD 1080p display to a body that is supposed to support a 13-inch display? The answer lies in the bezels. Or rather, the lack of bezels on the Acer Swift 7. The bezels measures in at 2.57mm. The only thing thinner than that is the thickness of my fignernails.
The 9.95mm thick notebook is still a powerful device with the Intel's 8th Generation Core i7-8500Y processor at its core. Graphics is handled with Intel's brilliant UHD Graphics 620 to make it as light as possible – no unecessary fans needed. It packs up to 16GB of RAM alongside a 512GB SSD (up to) too so it is not slouch when it comes to quick operations.
The magnesium-alloy construction means that the laptop can be designed to be thinner and lighter yet be stronger than aluminium constructed notebooks. The less than 1kg laptop still packs a battery life that will last you through your working day without pluggin in though. Specifically Acer says that this will last about 10 hours on battery alone.
It could be even lighter, but durability is no joke in Acer so they decided to use Corning's Gorilla Glass 6 to protect the Full HD 1080p display measuring in at 14-inch as earlier mentioned. While travelling though, comfort in productivity is also important and that is why Acer's Swift 7 for 2019 features a chicle keyboard with 1.1mm of travel distance and is backlit for low-light working conditions.
Of course to keep the laptop so tiny you would have to place the webcam somewhere else. They utilised a push-to-open mechanism that not only hides the camera away but stow it away for security purpose when not in use. Of course there is a fingerprint sensor too for added security integrated to the power on/off button.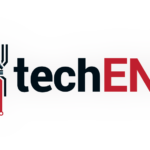 Next up is the Acer Chromebook 315; Acer's first AMD powered Chromebook with Radeon graphics. It is even bigger than the Swift 7 with a Full HD 15.6-inch IPS LCD display. It also features two USB Type-C ports on either sides of the body for easier access to charging the device.
It is powered by a 7th Generation AMD A-Series graphics with Radeon graphics integrated in teh System on a Chip (SoC). That allows the Acer Chromebook 315 to run any sort of Chrome apps, browse the web, processor documents, or even play web games effortlessly. All that while maintaining a 10-hour battery life.
A great display has to be paired to a great pair of speakers. So the Acer Chromebook 315's Full HD 1080p 15.6-inch display is paired to two full sized speakers that flank either sides of the keyboard for proper stereo audio experience. That is a full-sized backlit keyboard mind you, with the numpads and everything.
Video conferencing on the Chromebook is handled by an HD webcam with 88-degree view angle to accomodate a larger audienced video conference. The HDR imaging on the camera helps with the transmission of higher quality videos in the video conference while the built-in mic delivers high-quality audio.
Of course the Chromebook comes with a whole slew of Google goodness and multiple user accounts. Parents can rest easy too knowing that they have control over the Chromebook's access remotely via Family Link.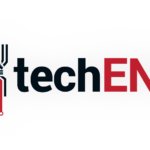 The last big announcement from Acer involves their gaming line. The KL Majors' hardware sponsor, Predator, has introduced their brand new Predator Triton 900. Well, yes; they do have the Triton already. But hear us out, this one is completely unique; even to gaming standards.
It still measures in at 17-inch, so not a small thing then. It still packs Intel's 8th Generation Core H series processor for maximum attack on AAA titles. It is even updated with NVIDIA's GeForce RTX20 series GPUs compared to the older GTX10 series for even more power than before. It even has a 4K display to match the power still.
Alongside that also the Predator brand launches the Predator Triton 500; a thinner 17.9mm mean machine with 144Hz Full HD 1080p 15.6-inch display gaming laptop desgined for the road. It weighs just 2.1kg which also means it is light. It packs a battery life that goes the distance with 8-hours quoted. It does not mean that the Triton 500 lacks in power though because it still has an NVIDIA GeForce RTX2080 GPU up its sleeves and up to 32GB of RAM paired to the Intel 8th Generation Core i7.
The Predator Triton 500 is not really the point here though; against the new Acer Predator Triton 900 it looks pretty much like just another product. Why? Because the new Acer Predator Triton 900 is now a convertible; first of its kind in the gaming industry.
Yes, you read that right; a convertible gaming PC in the form of Acer's Predator Triton 900. That also means the PC features a touch screen that you can use while gaming too. But it does not end there. The RTX20 series GPU and 32GB of RAM would allow it to be used in graphics design or any other creative industry so the convertible form factor does actually make sense especially when you need to use it in tablet stand mode.
Did we also mention that this Acer Predator Triton 900 comes with an XBox wireless receiver form XBox controllers? No? Our bad. It even does Waves Maxx audio for an immersive 3D audio experience that is like no other.
The Acer Swift 7 will be available also with a touch display in May of 2019 starting at US$1,699 (MYR6,995). That is for the North American market though. Europe and China will receive it in April at EU€1,799 (MYR8,472) and CN¥14,999 (MYR9,011). The Acer Chromebook 315 will be available in North Americas February onward while Europe gets it in April 2019. Price for that starts at US$279.99 (MYR1,153), and EU€349 (MYR1,644) in respective markets. The Predator Triton 500 will be available in February of 2019 in America and Europe for US$1,799 (MYR7,406) and EU€1,999 (MYR9,413) while China gets it in January at CN¥16,999 (MYR10,213). The Predator Triton 900 meanshile will only be available March onward  in all the mentioned markets with pricess starting at US$3,999 (MYR16,463), EU€4,199 (MYR19,774), and CN¥39,999 (MYR24,033) respectively.
*based on XE Converter on 7/1/2019 aprrox. EU€1=US$1.14=CN¥7.84=MYR4.71
---
Also published on Medium.