Consumer Electronics Show 2017 is on day two and is one day away from opening its floors officially to visitors. The press though are flocking in already to watch manufacturers make some of their biggest announcement in the first quarter ushering in the new year 2017. One of the biggest exhibitors in this CES 2017 is definitely Samsung. With the turmoil of the Note 7 incident towards the end of 2016, Samsung looks to regroup and start the 2017 with a positive note. So they start of with some bang in the 2017 CES.
Start of on a positive note they did with their keynote. They start by displaying some beautiful graphics on a large, wide LED screen stretching across the stage which was made to look like an average elongated condominium with a tinge of white obsession (it is all white, literary). Of course Samsung addressed the Galaxy Note 7 disaster that happened not too long ago last year. They did mention all that they achieved in the year 2016 though and look positive. Which brings us to their first product announcement.
The first of their line-up announcement in CES 2017 is quite vague really. But then again how much information do you need to buy a television. Not a regular television though, a Quantum Dot one for Samsung. Except Samsung has improved their Quantum Dot display evolving it into their new QLED technology. This new tech supposedly boast better colours than the already brilliant Quantum Dot display, boast brighter and better contrast, 100% colour volume, and supports HDR at 1,500~2,000 nits of brightness. The new bezel-less shape that is ever so popular as well is complemented with new optic cables by Samsung to connect all sorts of things to the brand new TV except that it minimises the cable clutter. How? The cable is so thin your eyes might miss it. With the new TV there is the new One Remote that now comes with voice recognition. If you really want as well you can use your smartphone with an infrared blaster to make it your One Remote via Smart View.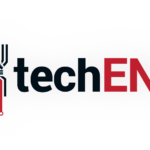 Moving to Audio, Samsung states that they were focused on bringing the best to consumers and that was why they bought Harmann, one of the most sought after brands in the in-car-infotainment industry. They introduced a brand new Soundbar with Sound+ which integrates the subwoofer with the soundbar eliminating the need for a heavy external woofer. The anti-distortion feature on the soundbar will make low keys sound even richer and clearer. Then there is the Samsung Wireless H7 speaker. It can connect and work without a device on hand but if you need it to, you can stream from your mobile device via Bluetooth or WiFi. There is even a new UHD Blu-Ray player for this year. Gamers are not left out too with their brand new curved gaming monitor that will be available in U.S. in early 2017. No word on the availability in this part of the world just yet.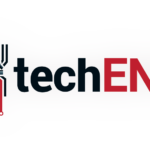 Samsung, if you have not already known, is in almost every single sort of business and electronics market. Of course, that was their humble beginnings too. As the leader of the home electronics appliances market they would not miss out on releasing a new product in their line-up. First up, new washing and drying machines. These two products are marketed and designed as a pair of washers and driers; yes in plural. The washing machine has two compartments; one top loading, and one front loading. The top loading compartment fits can fit up to 1 cu.ft of laundry while the front loading compartment fits up to 5 cu.ft of laundry for a total of 6 cu.ft laundry. An amount which might come in handy for families. The drier, designed to be placed right beside the washer can load up to 7.5 cu.ft of laundry in the bottom compartment. The top compartment is meant for smaller items that cannot be tumble dried or other small items. To keep it true to the connectivity and IoT theme of all things Samsung, the machines even come with a Smart Control app so that you can monitor the status of your laundry or control the laundry machines through your smartphones. No more waiting for your laundry while doing nothing.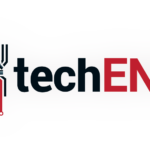 To enhance the kitchen, Samsung already had produced very compelling products last year. This year though they are changing the game yet again with the new Family Hub 2.0. Other than having more variants to suit different needs and wants of customers, the Family Hub 2.0 adds voice command, enhanced inside view, recipe browsing, calendar, to do lists, home screens to view the most important of your family's, music streaming like Spotify, and TV Mirroring. All that on a touch screen on the aluminium doors making it the family hub to exchange notes and doodles.
Finally, the most anticipated moment came – mobile computing announcement. To kick-start the excitement, they announced the new Chromebooks for the 2017. The new Chromebooks come in two variants – the Plus and Pro, with differing processors; ARM and Intel Core i3 respectively. Also the new Chromebooks are equipped with the full Google Play Store and are convertibles with a stylus resembling the S-Pen. Beyond that, the Notebook 9 marks the re-entry into the notebook PC market by Samsung. The sleek-looking laptops feature the latest Intel 7th Generation Core processors in 13-inch and 15-inch screen size. The 15-incher will benefit from a discreet GPU by NVidia. The 13-inch Notebook 9 is also touted as the thinnest and lightest notebook Samsung has ever produced.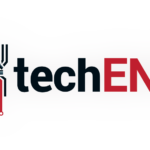 The highlight of the event though is the gaming Notebook Odyssey. The Odyssey will come in 15-inch and 17-inch sizes with Intel's 7th Generation Kabylake i7 processor paired with dual RAMS and dual SSD. They also designed the Odyssey so that it can be easily upgraded should there be a need for it in the future. It even has a Supercharge mode to make it go faster and smoother. From the looks of it, it is quite a looker too. The sleek black lines interrupted only by the red glow of the discreet keyboard with 2.5mm of travel.
Samsung may have ended the year 2016 with a literal bang of their Galaxy Note 7. Though that might take a little bit of toll to Samsung, it does not seem like it deterred the Korean giant from taking big bites this year 2017. Despite the gloomy 2016 end then, Samsung is looking at a very strong 2017 start. It can only go up from here we think. Also they are looking to sponsor extreme games motorbike champion Robbie Madison as he aspires to ride the biggest wave of his life with his modified all-terrain motorcycle. What do you think of Samsung's CES 2017 announcements? What would you like to see more from Samsung? Or what are you most excited about in the announcements? Tell us in the comments.