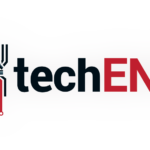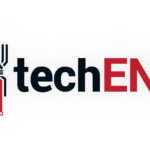 Amid a rather consumer electronics focused CES 2017 presentation, Samsung has managed to sneak in an announcement which many smart wearable enthusiasts have been waiting for. Samsung's impressive lineup of wearable devices has been quite popular since their announcement of the Samsung Gear S2. The company introduced a unique approach to navigating the watch's Tizen UI with the Circle UX. This UX brings a navigator watch-like design with a rotatable bezel which allows users to interact with the device without the need to interface with the smartwatches touchscreen. Samsung kept this unique design choice in its latest Samsung Gear S3 line up as well adding the ability to use the company's proprietary Samsung Pay which works with both NFC enabled credit card terminals as well as normal Magnetic strip credit card terminals. More recently, the company took the veils off their fitness-centric Samsung Gear Fit2 which aims to help complement the users' fitness routine and monitor their daily activities and fitness.+
With all these features, the Samsung Gear lineup faced one bug hurdle: compatibility. The lineup continues to increase the number of Android devices which are compatible with the wearable but noticeably absent was the popular iOS. iOS has long been its own hurdle when it comes to enabling third-party support for its own platform. The South Korean manufacturer is finally able to offer official iOS support for its impressive lineup of wearables. The iOS apps for the Samsung Gear and Gear Fit have been released. The apps allow users to connect their Gear Wearables to their iPhone or iPad to enable data to be synchronised and to download apps meant for the Samsung Gear.
Support on iOS seems to be limited to the latest and greatest in the Samsung Gear lineup: the Gear S3, Gear Fit2 and Gear S2. In addition, it seems like some key functions of the Gear S3 such as Samsung Pay continue to be unsupported by devices on iOS.