Celcom is rewarding its customers this Ramadhan and Aidilfitri with amazing value and offerings. The big blue telco is making its new offering 'The Biggest Device Instalment Plan – EasyPhone™' official and also offering some very impressive value adds for its subscribers.
Celcom EasyPhone™
Celcom's EasyPhone™ is an instalment plan which will allow Celcom subscribers to get a new device from the carrier without a credit card. The plan launched earlier this month with Samsung's new flagship, the Galaxy S8 and S8+. The plan allows subscribers to get devices such as the aforementioned Galaxy S8 and S8, Huawei's P10 series and the iPhone 7 series including its (PRODUCT) RED edition for as low as RM25 (USD$5.85) per month for a two-year (24 month) period. In addition to the mentioned devices, Celcom says it will be offering more than 20 devices under the plan.
For a limited time from 1st June 2017 to 31 July 2017, Celcom is allowing subscribers who port over from their existing carrier to Celcom to take advantage of this plan. When they announced it earlier this month, the EasyPhone™ instalment plan was subject to a minimum subscription duration and/or an upfront payment for new subscribers. You can head on over to Celcom's official EasyPhone™ page for more details and the complete list of devices.
Reminisce This Raya with 'Mak Kata' 
Celcom wants you to reminisce this Raya with their new 'Mak Kata' offering. The new campaign from the telco aims to deliver a "different perspective" of the upcoming Hari Raya Aidilfitri festival which proceeds the Holy Islamic month of Ramadhan. The campaign looks to give Celcom subscribers a more personalised and heartwarming start to the new Hijrah year by focusing on advice and words of wisdom from Mothers. The campaign will kick off each day with words of wisdom from our mothers on Youtube with more content to follow.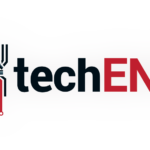 In addition to the daily content, the carrier will be offering their XPAX subscribers Raya Freebies with a subscription to a monthly internet plan. When XPAX subscribers subscribe to one of the monthly plans, they'll be able to choose between a weekly add-on of free unlimited calls to 10 friends on any network, 10Gb of Late Night Internet or an RM10 (USD$2.34) Lazada Voucher. In addition, subscribers will get double the data if they subscribe to any of the add-on quota plans. That's double the quota from 25th May until 30th June 2017! The best part is that Celcom First and XPAX members will be getting free unlimited data for WhatsApp and WeChat.