Going cashless today has never been easier. But it has never been more difficult as well to make the choice to jump as well. That is because the amount of eWallet applications that you can find today for the Malaysian market have been increasing over the years. In my own smartphone device alone I might have more than five eWallets installed. Something for every occasion they say.
While more available options mean that it is easier for us than ever to switch over to a cashless society, making a decision to be on board one is a little difficult. There is still no one-solution-fits-all eWallet at this point of time yet. Different eWallet platforms have their own benefits in different stores and they could not be more different with their in-app benefits. They all work toward the same thing though, in their own unique ways.
The Raya season, or the Raya Bazaar is one way to achieve cashless society. One eWallet that is reaching out with that approach is PrestoPay, another eWallet for Malaysia by PUC. Their completely cashless Bazaar was held in Quill City Mall until 18th May, 2019.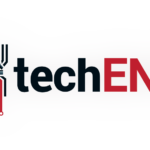 The issue with eWallets these days is the resistance to change among Malaysians. Because it is a completely new concept, people are still finding it hard to not carry cash around any. PrestoPay believes that having a strictly cashless Bazaar is the way to go though. But without a great app, going cashless is a little difficult.
So the app itself pretty much is another eWallet, and app where you can register an account to, and load up money from your credit cards, or debit cards. You can even transfer the cash from the eWallet back to your bank account if you need to, all in the name of convenience. So far so good then, very straight forward, and convenient because you do not have to completely store cash in the app itself.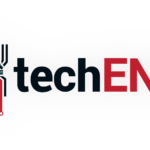 The layout pretty much looks like a shopping app, very different from the other eWallet applications that we have used including Touch n' Go eWallet. The PrestoPay app though feels like a combination of a few apps that we might be familiar with. One of them is an eCommerce app that we all know and love. The layout looks like an eCommerce app with product highlights and latest promotions. The colour schemes are very similar to 11street as well if you have not noticed. Then again, they are of similar parent company.
The whole app has some elements of AliPay about it too actually with boxy graphics and 2D designs being used in most cases within the app. The main PrestoPay page that you access from clicking the big red PrestoPay button at the bottom of the display brings you to the main eWallet page. That page looks very identical to AliPay and Touch n' Go eWallet somehow.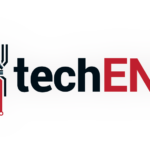 The similarities does not stop there. That does not mean that this is a bad thing though. It is not really a bad product design either. The PrestoPay app is more like taking what worked for other apps and integrating them into the PrestoPay app to make it even better and more accessible to users.
There is even a gaming section for you to play and win prizes. As of now, there are only plushies that you can win. There are more plans in the future to include things like cash voucher, or even bigger prizes as they grown.
The PrestoPay App is now available for free on Google's Play Store and Apple's App Store. The PrestoPay Cashless Raya Bazaar is going on now until tomorrow (18th May, 2019) in Quill City Mall, Kuala Lumpur. There are also exclusive PrestoPay deals available on site so you might not want to miss the Bazaar.