So, you know what Carousell is all about from all the features you've been reading from us. Now, let us fill you in on how it feels to buy an item from a seller using the app!
Basically, what you see above is the homepage of the app. You can either search for what you're looking for by clicking on the magnifying glass icon or you can browse through the categories listed below. If you click on 'me', it brings you to your profile where you can see the feedback from people you deal with on the app. It builds some what of a repertoire for you as a buyer and seller. A snapshot of my profile page is right below!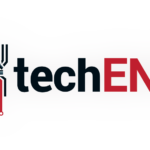 This time around, I was looking to buy a business statistics textbook for my cousin. So, I searched for the keywords 'statistics' and 'business' through the search feature and wa-lah! A list of books were listed. I clicked on 'make an offer' and started chatting with the buyer. You can enter your chatbox from the tray icon on the top part of the app.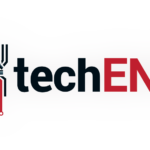 When you click 'make an offer', the offer you make can basically be any price you'd like to pay for the item. Negotiations can be done through the messaging feature and the seller can seal the deal by accepting your offer. You also modify the offer you make as well. Once the seller accepts, she lists it as 'sold' so not to worry, no one else can bid for your item.
This is really a very simplistic form of the transaction I made. It was super easy to buy the book and it arrived within three days via post. You can choose to even meet with the seller to pay on the spot and get the item immediately. They usually lists those transactions as 'COD'. I paid via Maybank Online.
I would definitely be using Carousell often. My first buy on the app was fairly convenient. It seems to be quite safe and has loads of varieties. If I could give one criticism, I would say I prefer if the app had a built in pay system i.e. if it was linked to Paypal that can immediately pop up and is more secure.
Also, you need to understand you take the risk as a buyer. The seller might give you an item that doesn't look as good as the picture or he might send it super late or not even show up for a 'COD' transaction. Well, there's not much Carousell can do about that part. We just gotta be smart in our purchasers. One thing that did help me is the feedback feature Carousell included. I can get a feel of how a seller would be based on the previous transactions he made and his customer feedback.
All in all, Carousell is for now, my number one shopping app. It's easy to understand and the variety of goods on the app is crazy! I hope you guys take some time out to check the app out, you won't be disappointed. There's something for everyone.
Happy shopping!