You know they say that if you want a camera that is easy to use with no frills, you always go for the biggest brand in the world; you always go for a Canon. If you go a little deeper into that, there are several reasons why you go for a Canon, there are different reasons why you go for a different brand as well. That also means that you are a little bit of an enthusiast though. 
If you are into cameras, you would want to grab something with a gapping open hole in front of a sensor and buy multiple flanged cylinders to fit with the camera. Yes, DSLRs or interchangeable-lens cameras. In most cases, that is our preferred platform to work with as well. That is our preferred platform to work on.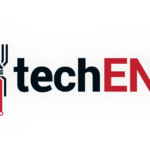 There is always a problem of wanting something that is just simple to operate with no frills though. For that, you go for something like a simple point and shoot, a camera with a much smaller frame and everything packed into an easy to carry body. Is it comparable to a DSLR? Not really, for the most part.  
There is a solution though, well not just from Canon, but yes, from Canon. There is the Canon PowerShot G series for you. Specifically, Canon launched their brand new PowerShot G7 X and G5 X, the third and second generation one respectively. 
Canon PowerShot G7 X Mark III
Do not be fooled into thinking that the PowerShot G7 X Mark III is a tool for amateur photographers though. Well, amateur photographers still can easily use this camera. The body of the PowerShot G7 X Mark III is petite, to the point that you would mistake it as a regular point and shoot.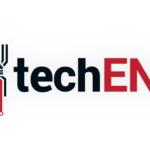 Well, then again, the G7 X does not pack a large full frame sensor. No, not even an APS-C cropped sensor. It is merely a 1-inch sensor. Despite its smaller sensor, it is feature packed. 
The 1-inch sensor takes photos at 20.1-Megapixel. The images are processed by Canon's DIGIC 8 engine that also enables it to shoot videos at 4K resolution (30fps). While the lens is fixed with the body, it is still a largely useful 24mm – 100mm f/1.8 – 2.4 aperture. It still has an ISO sensitivity of 125 – 12800 (expandable up to ISO 25600).  
It does not have an EVF (Electronic ViewFinder), but it has a big 3.0-inch LCD tilt-able display. You can even tilt it all the way to 180-degree for a selfie. That is handy for vlogging too. Speaking of vlogging, the G7 X has a 3.5mm mic jack too to plug in your external mics into the device.  
This slideshow requires JavaScript.
You do not even need to connect the camera via a cable to the PC to transfer photos. You can connect it to your smartphone via WiFi or Bluetooth and start transferring the photos from there. You can even connect your smartphone and use it as a remote to take photos or videos.  
Canon PowerShot G
5
X Mark II
Nope, you need a ViewFinder. You want to look through a little hole to monitor your shots. For that you need the Canon PowerShot G5 X Mark II. It shares mostly the same body construction with the Canon G7 X Mark III, with a few differences.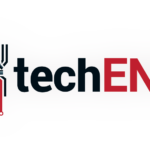 For one, the G5 X Mark II has a pop-up EVF, just in case you need it. The flash is packed right beside it. Tucked in, the top of the G5 X Mark II looks flush, disturbed only by the control knobs and a shutter button. The lens looks the same, but it is not. 
It is a more powerful lens on the G5 X Mark II. The Canon PowerShot G5 X Mark II has a 24 – 120mm f/1.8 – 2.8 lens. The large aperture opening not only means that you get more light into the sensor, but it also means that the lens captures more depth.  
It packs the same 20.1-Megapixel sensor as the G7 X Mark III still. It also shares the same image processing engine, the DIGIC 8 processor that enables 4K resolution video recording too. It has the same 3.0-inch LCD display that swivels 180-degree too. 
There is one more difference, it does not have a 3.5mm mic jack. You still can use it for vlogging though, there is a built-in mic. Just do not expect sound quality like the ones you get from a proper video mic.  
This slideshow requires JavaScript.
It packs WiFi and Bluetooth too which also means you can connect it to a smartphone as a remote and to transfer photos. Both cameras can shoot at 30fps burst shots too thanks to DIGIC 8. Oh, they do panoramic shots too, at a press of a button.  
Price and Availability
The Canon PowerShot G7 X Mark III and G5 X Mark II are now available at all Canon's authorised dealers nationwide. The Canon PowerShot G5 X Mark II is only available in black colour at MYR 3,599. The Canon PowerShot G7 X Mark III is available in either black or silver for MYR 2,999.