Instant pictures are so yesterday – NOT! The format seems to be gaining popularity with an increasing number of brands offering devices with Instant Print capabilities. The latest company to join the foray – Canon.
The new Canon iNSPiC [S] and iNSPiC [C] join the previously announced iNSPiC [P] instant printer to further expand the lineup. The new iNSPiC [S] and [C] come with camera capabilities where else the [P] is a stand alone printer. The iNSPiC series utilise ZINK Zero Ink technology which allows it to print without the need for printer.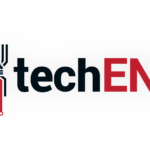 If you're looking for a colourful addition to your party arsenal, the [C] brings some personality with its Bubble Gum Pink, Bumble Bee Yellow and Seaside Blue variants. The [C] comes with a 5-megapixel sensor and a mirror on the camera lens for easy selfie taking. Reprints are a simple button press away.
The [S] brings a simplistic elegance with its Pearl White, Matte Black and Rose Gold. The [S] has a more powerful 8-megapixel sensor and also an LED ring light for better low light performance. The [S] is also able to connect wirelessly to smartphones via the Canon Mini Print mobile app. This allows you to use a wireless finder with your smartphone and also decorate your photos with stickers before printing. You'll be able to store your photos for print later on with the microSD card slot on both the [S] and [C].
The cameras will be available in stores starting today, 25 July 2019. The iNSPiC [S] will retail for MYR699 while the iNSPiC [C] will retail for MYR499.