First, before you read on; let us explain the title. What we mean by mirrorless getting bigger here is not just about size. It is about the industry as well. There used to be only one manufacturer that makes a full-frame mirrorless camera. Now, there are not two but three manufacturers in the full-frame mirrorless market now. Yes, you read that right there are three manufacturers in the full-frame mirrorless market now; the three kings of the current camera industry – Sony, Nikon, and as of today; Canon.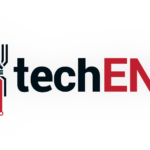 Canon announced their brand new EOS R full-frame mirrorless very recently, now it is here in Malaysia. It is technically Canon's most advanced full-frame camera system to date too. It does all the great things that you can expect from the latest and greatest from Canon's full-frame DSLR lines and more. It even maintains the large 54mm diameter lens mount flange that is now known as the RF mount to accommodate the new EOS R. The RF mount lenses are built to specifically accommodate the 20mm focal distance from the sensor. That close distance though allows Canon to create even better lenses that the hundreds of lenses they already have in their catalogue anyway.
The Canon EOS R features a 30.3-Megapixel CMOS full-frame sensor which may not sound as high Sony's 42-Megapixel or Nikon's 45.7-Megapixel. The 30.3-Megapixel still delivers great image quality without sacrificing too much performance though. For one as well the 30.3-Megapixel resolutions also ensures that it still can capture great details in low-light (high ISO speed situations) with minimal graining.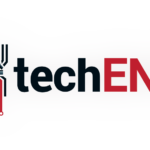 The EOS R also inherited the EOS family's signature dual-pixel technology allowing near instant and ultra-accurate autofocus. With that, the EOS R can autofocus accurately in 0.05 seconds; the fastest among the mirrorless full-frames at this point. Its low-light prowess also means it still can autofocus accurately even at EV -6.
The Canon EOS R is powered by Canon's brand new Digic 8 processor for the best image quality, accurate and quick autofocus, and quick image processing. The Digic 8 image processor is capable of shooting at 8 stills per second. The Digic 8 on the EOS R also allows it to shoot at up to ISO40000 speed from ISO100 while maintaining a high-quality grain-free photo.  The new processor also allows the EOS R to shoot videos at 4K resolution at 30fps (10-bit). Full HD 1080p meanwhile can go up to 60fps. All that while having up to 5,655 autofocus points.
The control panel of the EOS R has also been redesigned compared to the traditional DSLRs. The EOS R is designed with future proofing in mind; hence; the touch panels and touch sensitive display. The vari-angle LCD panel is a 3.2-inch TFT panel boasting approximately 2.1 million dots. Even its electronic Viewfinder is a high-end OLED panel featuring 3.69 million dots for the most accurate representation of what the sensor sees. There are a few touch panels there and here at the control panel side that can be customised to whatever functions you would require in whatever shoot conditions.
Ports available on this compact full-frame camera is a USB Type-C port for data transfers (can be used to charge the device with an adapter) or even external monitoring display, a 3.5mm jack for external monitors, and a remote control terminal. The whole camera is powered by an 1,845mAh lithium batter which should last a whole day of shoot. It even has Wi-Fi and Bluetooth connectivity for extra flexibility.
The body itself is larger than what Canon's competitors offer. It is technically the largest modern camera of its kind at the moment. While that might sound like a bad thing, in actuality it is not. The larger body allows Canon to fit a deeper, wider, and longer grip. The larger grip size translates to more a more comfortable grip which also means longer shooting endurance and larger battery. if the battery life is too short for you there is always the option of getting a detachable battery grip anyway which can be charged via the USB Type-C port on the grip itself.
Because of the new formatting of course Canon has to release new lenses specifically for the Canon EOS R. They are called the RF mount lenses. The new line of lenses are touted to be better than the old EF lenses too. At this time, of course, the lens selection are limited to four lenses. The collection of RF lenses are expanding though. Right now there are four new RF lenses specifically for the EOS R; an RF24-105mm f/4L IS USM, RF50mm f/1.2L USM, RF28-70mm f/2L USM, RF35mm f/1.8 Macro IS STM. Of course if you are an existing Canon EF user with a set of EF lenses already there is always an adapter.
The Canon EOS R will be available 9th October, 2018 onward at selected outlets nationwide. Of course if you want to be the first to own one Canon EOS R you can pre-order them from the 26th September, 2018 until 8th October, 2018 from the same selected outlets. Pre-order customers will receive a free mount adapter, a 64GB SD Card, and an extra LP-E6N battery pack. The EOS R's body only will set you back MYR9,888 while the kit lens (RF24-105mm IS USM) package will set you back an extra MYR4,800. Considering the mirrorless full-frame market, this is probably one of the most affordable one we have seen. Note that the prices are already including SST.
Pre-order Outlets
Penang: Canon Image Square
Klang Valley: Canon Image Square Mid Valley, Sunway Pyramid, and Low Yat; EOS Boutique, Subang Jaya
Sabah: Investline Sdn. Bhd.
Sarawak: Great Wall Camera Sdn. Bhd.